Instruction in Russian with some courses in English
News
Questions of intercultural interaction interest people of all ages and professions more and more. Today, everyone feels the need to learn foreign languages, but for successful communication, first of all, you need to know the language of other cultures. How to avoid intercultural misunderstanding, and why should one learn the language of culture? These and other questions were answered by Dean of the Faculty of Humanities Marina Tsvetkova and Academic Supervisor of the Master's Program "Media Text and Digital Communications" Nelli Boryshneva at the Major League Open Lecture Hall.
December 27, 2021
Till December 19, 2021 HSE students will have an opportunity to assess the quality of their teachers' work.
November 29, 2021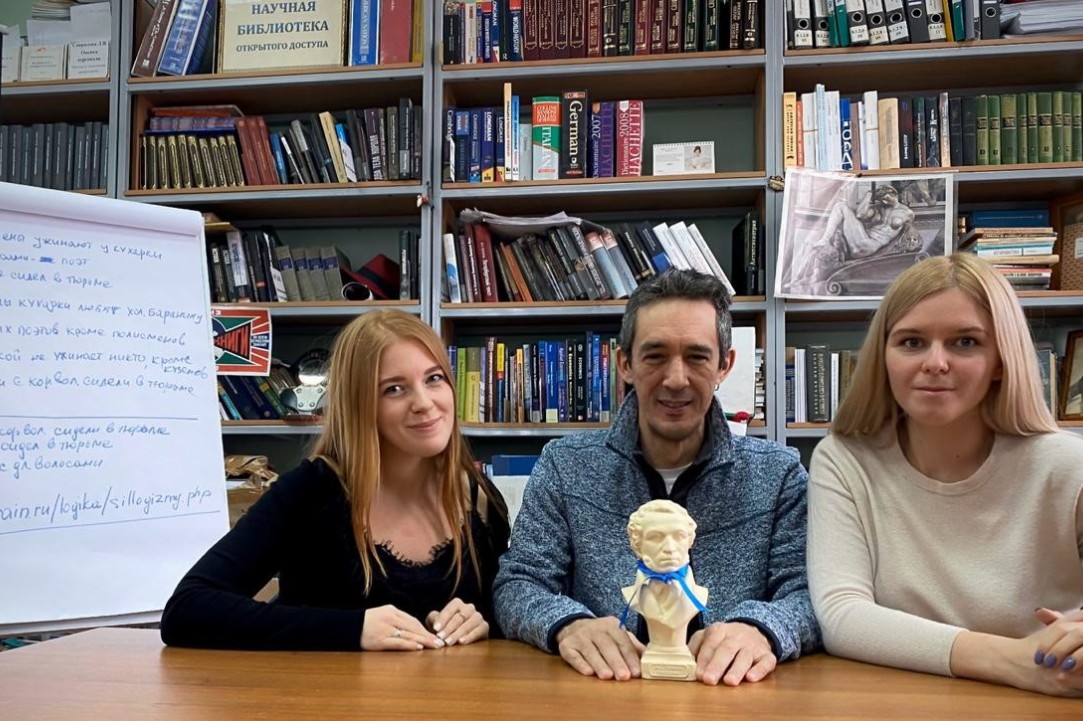 Can a person who lived in the 19th century become a popular blogger? How do you get teenagers interested in poetry? What would Pushkin have posted about on Instagram? Students at HSE's campus in Nizhny Novgorod provide answers to all of these questions in their 'Pushkin the Blogger' media project.
February 03, 2020