The student seminar "On subjects of mathematics connected with the dynamical systems studying"
A series of seminars on various branches of mathematics related to the theory of dynamical systems. The seminar is focused mainly on undergraduates, masters, PhD students and professors who would like to expand their horizons in the field of both modern and classical mathematical methods in dynamics.
Place and time of the event:
On Saturdays at 11:00
NRU HSE-Nizhni Novgorod, B.Pecherskaya street, 25/12, room 116
Chiefs: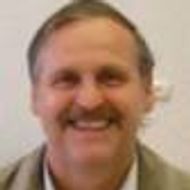 Senior Research Fellow
Chief Research Fellow
Upcoming seminar:
Infomation is specified, look after.
Past seminars:
01.02.20, 08.02.20, 15.02.20,14.03.20
Foliations and the associated structures
Speaker: Nina Zhukova
09.11.19, 16.11.19, 23.11.19, 18.01.20
Introduction to the Lorentz geometry
Speaker: Evgeny Yakovlev
Have you spotted a typo?
Highlight it, click Ctrl+Enter and send us a message. Thank you for your help!
To be used only for spelling or punctuation mistakes.