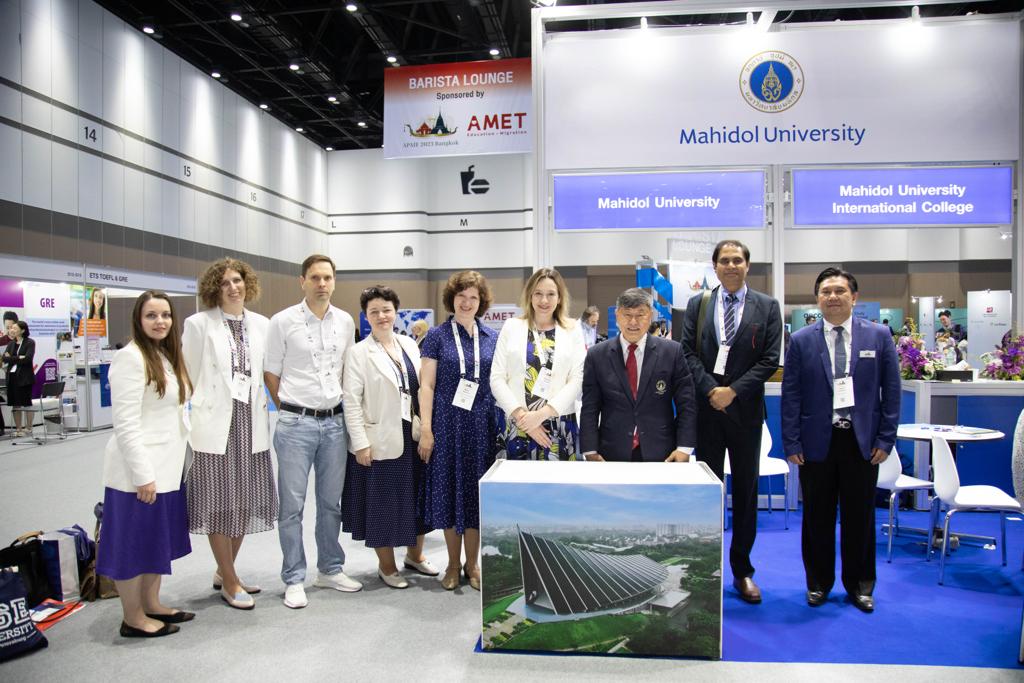 In mid-March 2023, a delegation of HSE University attended APAIE, a major annual educational conference held in Bangkok. At the conference, the HSE representatives organised a session, conducted negotiations with several universities, and met with high-ranking officials from government agencies and international organisations. Furthermore, during the conference, HSE signed a cooperation and student exchange agreement with Mahidol University, one of Thailand's top national research universities. The cooperation agreement applies to all HSE University campuses.
5 April
HSE Nizhny Novgorod held the workshop 'Internationalization and Inter-cultural Management: Swiss and Russian Views and Perspectives of Academic Communities and Business', organized in partnership with the Bern University of Applied Sciences and the Swiss Embassy with the participation of business representatives. The purpose of the workshop was to expand students' knowledge in the field of intercultural interactions, communications and business development.
22 December  2021
The HSE – Nizhny Novgorod delegation visited the city of Novi Sad in Serbia. They took part in the PUTOKAZI educational exhibition and had a productively conversation with Serbian gymnasium students. Two too largest universities in Serbia are interested in signing collaboration agreements with HSE – Nizhny Novgorod.
24 March  2020