'Russia and Switzerland Have Much in Common': Workshop Held for Undergraduates of the Global Business Programme
HSE Nizhny Novgorod held the workshop 'Internationalization and Inter-cultural Management: Swiss and Russian Views and Perspectives of Academic Communities and Business', organized in partnership with the Bern University of Applied Sciences and the Swiss Embassy with the participation of business representatives. The purpose of the workshop was to expand students' knowledge in the field of intercultural interactions, communications and business development.
The event was proposed by the Swiss side to establish science, education and business cooperation. Participants included HSE teachers, Professor Emil Velinov (an invited lecturer from ŠKODA-AUTO University in the Czech Republic), and Russian and Swiss business partners. The leading speaker was Bern University of Applied Sciences lecturer Daniel Rehmann.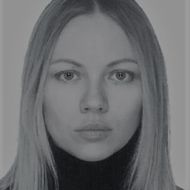 Ekaterina Krekhovets
Academic Supervisor of the Global Business Programme
This is a great opportunity for students to gain experience, communicate with leading representatives of business and the academic environment, and ask questions. Students from abroad were asked in advance to solve a small case related to the topic of the seminar: 'How to bring a product to the Russian market'. It was an opportunity for students to gain new competencies and receive feedback from professors and business experts. I hope that this will have a positive impact on their interest in the profession.
We plan to hold another seminar next year, unforeseen circumstances permitting. It is worth highlighting that such seminars featuring international experts are held regularly for students of the Global Business programme.
We are always glad to see students from other programmes at our events—not only from HSE, but also from other universities. These are students who are interested in business development and want to gain skills in managing projects, companies, and people in the field of international cooperation.
Soon, we will launch our annual 'Go Global!' competition, where the main prize is a grant for a master's degree in the Global Business programme. Follow our news to stay up to date!
Daniel Rehmann
Lecturer, Bern University of Applied Sciences
We started cooperating with HSE in 2017, when the first workshop on international cooperation was held at the St. Petersburg campus. It turned out to be very successful, so we decided to try to organize similar events at other HSE campuses. We held our first workshop at HSE Nizhny Novgorod two years ago. According to the students, they received a lot of useful information on intercultural management, internationalization and digitalization. This time, we decided to touch upon actual issues of international cooperation from the point of view of the scientific aspect and practical tasks. We talked about the hotel business and tourism, discussed some cultural and intercultural issues, and tried to compare Russia and Switzerland. Such work is very useful, especially for those international students who will go on to set up their own business in Russia or work in international companies.
In fact, Russia and Switzerland have much in common—everyone wants to 'set up a business' in both countries. Of course, there are differences. For example, competitions among employees of organizations are very popular in Switzerland, but I have not seen this in Russia. Such seemingly insignificant points should be taken into account when doing business. I hope our cooperation with HSE will continue, and we will meet at the workshop next year.
Alexander Chigarev
Director of Business Development at Reper-NN
Our holding is engaged in the production of medical devices, which are sold both in Russia and around the world. We've already had a positive experience of cooperation with HSE: we were invited to tell students about real business cases. There aren't many manufacturing companies in Nizhny Novgorod that have unique technologies and export a lot in such a niche sphere as medicine. I hope that our experience will be useful to students—we're interested in sharing our experience. In addition, we will be able to find new employees at HSE Nizhny Novgorod. When we held the previous workshop here, there was a special task for international students. It involved collecting certain information on their countries that could help us enter those markets. This process turned out to be quite exciting. Personally, I really like doing this kind of work with students. When I was a student, people from the business world came to our classes and told us how the knowledge we gained in the classroom could be applied in practice. Such meetings are very inspiring. I encourage all the participants of the workshop to keep a fresh perspective and not be afraid of putting their ideas forward.
Anastasia Bekhtereva
1st-year student of the Master's Programme in Global Business
Information about the key aspects of successful startups is very useful to me, because I plan to set up my own business. I learned that a well-developed idea is very important. The idea should be something that society needs, you need to choose the right moment, and you need a qualified team. It is also necessary to monitor the situation in the market, both domestically and internationally. I plan to continue my research on the cross-cultural aspects of doing business next month under the HSE mobility programme. I'm going to the Johannes Kepler University in Austria, and then to the University of Bergamo in Italy.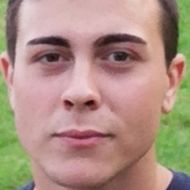 Andrea Ponti
1st-year student of the Master's Programme in Global Business
I came to HSE Nizhny Novgorod from Milan. As part of the workshop, we listened to speakers from different countries on the topic of international cooperation. They talked about their careers, how to organize an overseas business, what to consider, how to build communication. I haven't decided what exactly I will do when I graduate, but since this workshop, I've thought about setting up my own business—perhaps even in Russia.