HSE University in Nizhny Novgorod has held an Open Day where high school and college students could get acquainted with educational programmes, receive consultations on preparation and admission, and attend interactive lectures and workshops.
12 September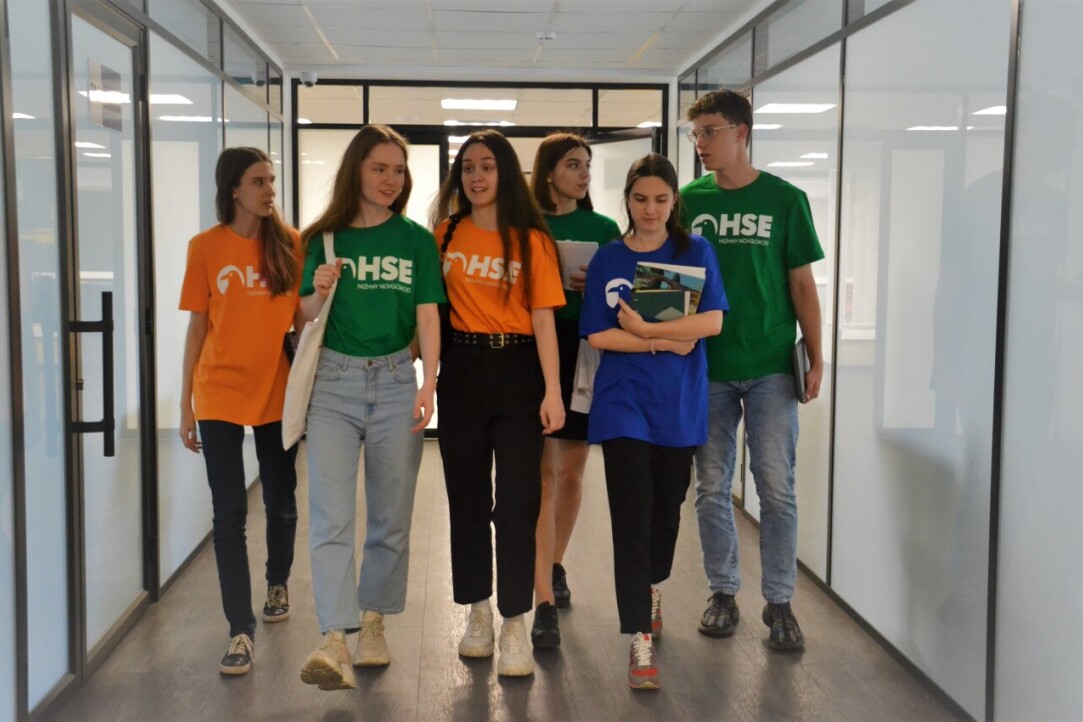 Every year, winners of school olympiads make up a significant cohort of the first-year undergraduate students. Such young people are distinguished not only by their deep subject knowledge, but also by a broad outlook, and a strong desire to be part of university life in all its diversity. HSE News Service asked prospective first-year students who received 100 points on the Unified State Exam and the winners of various olympiads what helped them to get enrolled and why they chose HSE University.
18 August
Registration is now open for the autumn 2023 international Study Tour Experience at HSE University. Applicants from outside Russia who are interested in applying to master's programmes can spend two weeks as a student of HSE University's campuses in Moscow, Perm, Nizhny Novgorod, and St Petersburg.
14 August
On May 31, the next entrance examinations for a new online Master's programme in Managing Organisations and Projects will take place. Academic Supervisor Yulia Chilipenok spoke about what makes the programme innovative and which management technologies are important to modern leaders.
24 May
On April 9, HSE University in Nizhny Novgorod held an Open Day. In 2023, the campus offers programmes in humanities, socio-economic and computer sciences. At the open day, high school students and their parents learned about admissions to HSE University in Nizhny Novgorod and the opportunities that it offers to applicants, students, and future specialists.
19 April
On March 12, HSE University will hold a university-wide Open Day for prospective students of bachelor's and specialist programmes. The event will be held in the Pokrovka Building and will feature presentations by faculties and campuses, a talk by the Admissions Office, activities from student organisations, a tour of the university's historical buildings and much more. Those interested in attending must register in advance.
13 February
The HSE International Olympiad (HSE INTO) is one of HSE University's largest international projects. Winners of the competition can receive full tuition wavers for their studies and study at HSE University for free. The registration deadline is September 30.
1 September  2022
The IT industry is rapidly developing and incorporating new professions. Zoya Mazunina and Arina Mosyagina, linguists with Seldon and graduates of the HSE University Fundamental and Applied Linguistics programme, met with university applicants to talk about the computer linguist profession, issues of automatic language processing, and how linguists use the knowledge they gain at HSE University.
15 August  2022
Applications for the HSE University Master of Computer Vision, the only English-language online computer vision programme in Russia, are open until August 10. The programme has been developed by researchers of the Faculty of Informatics, Mathematics, and Computer Science at HSE University in Nizhny Novgorod together with researchers in the field of computer vision from leading companies in the industry: Huawei, Itseez3D, Intel, Harman, Xperience.ai, Sber, Newstream and Deelvin Solutions. Andrey Savchenko, Academic Supervisor of the programme and Professor at the Department of Information Systems and Technologies, told the HSE News Service about how teaching competencies in the field of computer vision changes our view of the world.
26 July  2022
This year's final stage of Top Class, the All-Russian Competition of Schoolchildren's Research and Projects, held by HSE University, has come to a close. About a thousand 8th—11th graders from 7 countries and 69 regions of Russia participated in the contest. This is the first time that 3 out of the 25 areas of projects have been presented at HSE regional campuses: in Nizhny Novgorod (philology), St Petersburg (history), and Perm (economics).
13 May  2022