In an op-ed for RB K, HSE Rector Yaroslav Kuzminov laid out his predictions about the changes that await us in the wake of the coronavirus pandemic: on-site office workers will be reduced by a third, retail business will go completely digital, and both healthcare and education will undergo a radical overhaul.
27 March
HSE University has found it easier than other universities to adapt to the current situation under the pandemic and transition to online education. On March 25, at a press conference at TASS, Russia's largest news agency, HSE Rector Yaroslav Kuzminov spoke about the transition and shared his predictions about what the near future holds for education development.
25 March
The HSE – Nizhny Novgorod delegation visited the city of Novi Sad in Serbia. They took part in the PUTOKAZI educational exhibition and had a productively conversation with Serbian gymnasium students. Two too largest universities in Serbia are interested in signing collaboration agreements with HSE – Nizhny Novgorod.
24 March
On March 17, the Institute of Education hosted its annual seminar dedicated to issues in education. This year's seminar addressed the topic, 'Higher Education during an Epidemic: The Possibilities of Digital Technology'. For the first time in eight years, the seminar participants—representatives of Chinese, American, and Russian universities—participated in the event remotely.
18 March
16 March
In a new RAEX Analytics ranking that evaluates Russian universities in terms of their societal influence, HSE took third place, leading the list in terms of popularity among young people and taking second place in terms of online influence.
11 March
Billiards theory and natural hazard mathematics — Nizhny Novgorod HSE University invited students from across Russia to take part in the student school-conference 'Mathematical Spring 2020. Introduction to Dynamical Systems'. The conference took place as part of the 2020 Mega-Grants programme supported by the Government of the Russian Federation.
11 March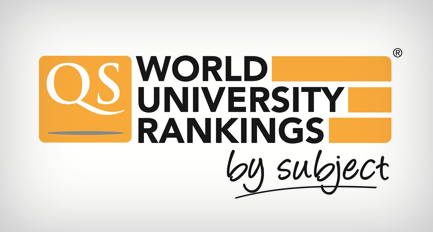 HSE University has made the 2020 QS World University Rankings by Subject in 23 broad and specific subject areas, which is four more than last year. HSE now ranks in 19 of the 38 subject rankings in which Russian universities are represented, as well as in four out of five broad subject areas. HSE has entered the list of the world's top 100 universities in five subjects, including History and Social Policy & Administration, where it has ranked for the first time.
4 March
Professor Valery Zusman's class on comparative intermedia studies visited the Argento Gallery, where students used dry needles and an etching press instead of pens and pencils and a writing desk to create literary illustrations of the choice. For the course, which examines the interaction of various types of art, students will write essays about their graphic creations and the literary visions behind them.
3 March
The Consul General of the Republic of Uzbekistan Fariddin Nasriev on February 20 visited Nizhny Novgorod, where he had a meeting with Uzbek students studying in Nizhny Novgorod universities.
28 February