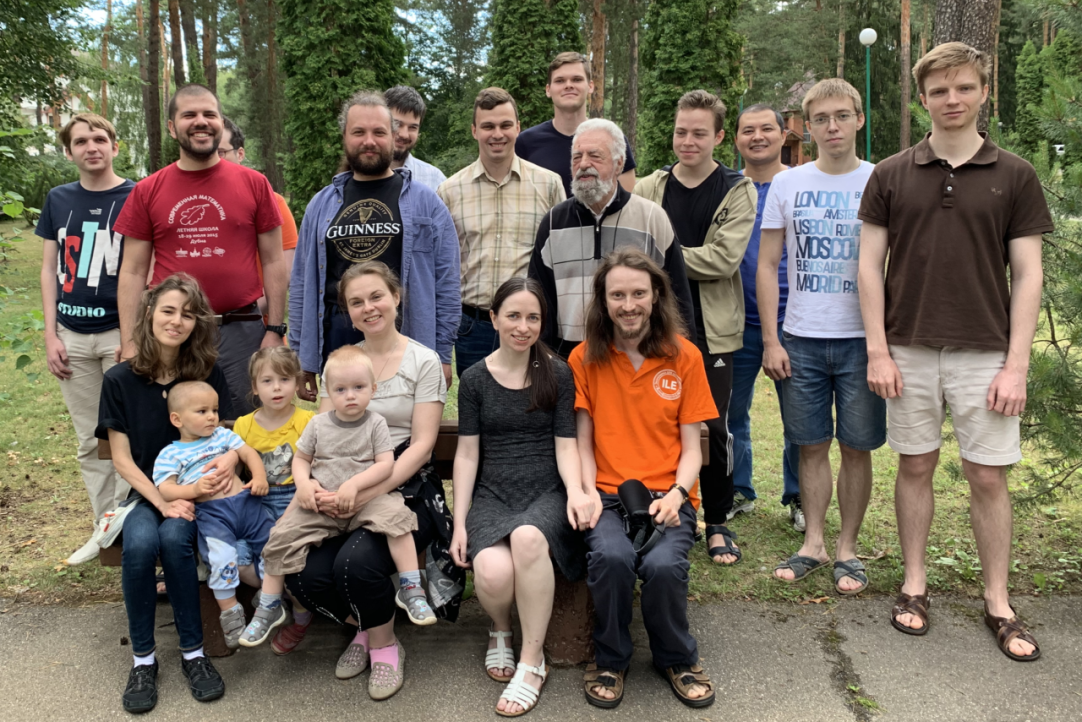 Staff of International Laboratory of Topological Methods in Dynamics and the Department of Fundamental Mathematics of HSE - Nizhny Novgorod E. D. Kurenkov and A. I. Morozov took part in the summer mathematical school-conference «Dynamic systems 2019».
10 July
HSE University has improved its position in the QS institutional ranking by 21 places this year, taking 7th place among Russian universities. The advancement comes thanks to a significant improvement in academic reputation and assessment of university graduates by employers.
19 June
HSE – Nizhny Novgorod has offered a one-year programme in Russian as a foreign language since October 2017. Students not only study the theory and practice of Russian language but take part in extra-curricular activities. Programme instructors Ksenia Grushko and Irina Makarova inspire course participants to master the language and participate in various academic events that can help young people in their studies and broaden their understanding of Russian culture and literature.
7 June
HSE University has placed 5th in the annual ranking of the best Russian universities compiled by the RAEX agency (RAEX Analytics). The university also came in third in terms of demand for graduates.
3 June
As part of an Erasmus Plus project, the Faculty of Economics hosted a series of lectures and a master class by professors from the partner University of Tuscia (Viterbo, Italy).
30 May
On May 24, Alexey Savvateev, the popular Russian mathematician, economist, and public figure visited the Higher School of Economics in Nizhny Novgorod.
25 May
Organised by the the Department of Fundamental Mathematics and the Laboratory of Topological Methods in Dynamics, the first international student conference, Mathematical Spring 2019, took place at the Higher School of Economics campus in Nizhny Novgorod over the May holidays.


6 May
HSE students are invited to participate in a design competition in which a series of three illustrations will be selected. Submissions will be accepted until May 22. The winning patch projects will be set in the form of stripes on adidas bomber jackets. The author of the best work will travel to the head office of adidas in Germany.
22 April
The second week of April at the Department of Fundamental Mathematics for students EP "Mathematics" was associated with effective work, and not only because of the usual schedule.
16 April
The Academic Head of the Master's Programme 'Mathematics' and the Head of the Department of Fundamental Mathematics visited colleagues from the University of Passau.
28 March