Professor Valery Zusman's class on comparative intermedia studies visited the Argento Gallery, where students used dry needles and an etching press instead of pens and pencils and a writing desk to create literary illustrations of the choice. For the course, which examines the interaction of various types of art, students will write essays about their graphic creations and the literary visions behind them.
3 March
The Consul General of the Republic of Uzbekistan Fariddin Nasriev on February 20 visited Nizhny Novgorod, where he had a meeting with Uzbek students studying in Nizhny Novgorod universities.
28 February
Trends in international business, opportunities for entrepreneurship, new markets and innovation – these were all topics covered by Professor Hein Roelfsema during a recent working trip when he held discussions for the Department of Venture Management staff on their joint research report 'Entrepreneurial Ecosystems in Developing Economies.' During his trip, he also delivered a course in Venture Investment for Master's students of management at HSE University in Nizhny Novgorod.
28 January
HSE Study Tour Experience welcomes applications from third- and fourth-year undergraduate students who wish to learn more about HSE University and its Master's programme offerings. The programme duration is from January 27 to February 9, 2020 at HSE University Moscow. The deadline to apply is December 30, 2019.
17 December  2019
HSE University Rector Yaroslav Kuzminov congratulates students, teachers, and staff on the beginning of the university's 27th academic year.
4 September  2019
HSE University Rector and Academic Supervisor welcome first year students and talk about the key features of HSE University.
1 September  2019
HSE – Nizhny Novgorod has offered a one-year programme in Russian as a foreign language since October 2017. Students not only study the theory and practice of Russian language but take part in extra-curricular activities. Programme instructors Ksenia Grushko and Irina Makarova inspire course participants to master the language and participate in various academic events that can help young people in their studies and broaden their understanding of Russian culture and literature.
7 June  2019
On February 5 the first event of the new HSE Art club took place.
20 February  2019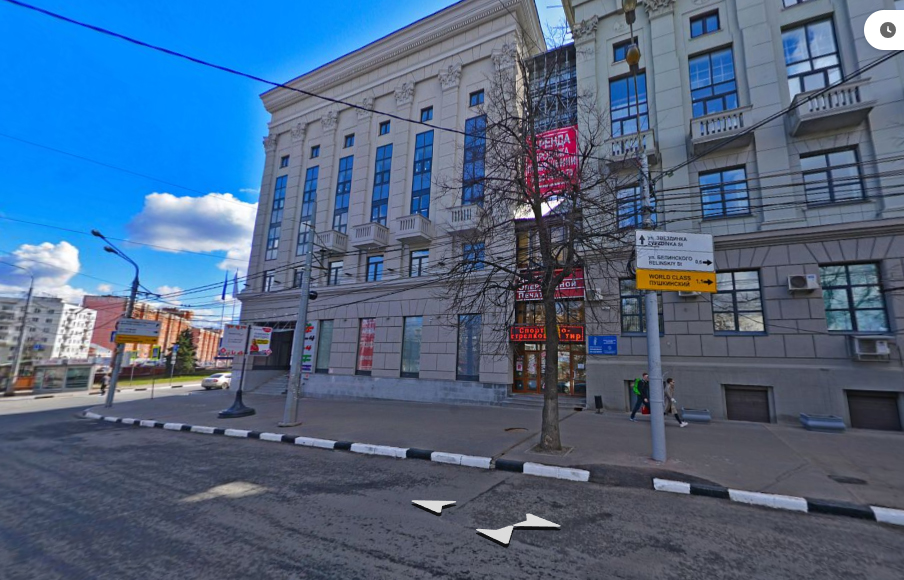 The acquisition of new venues can improve the conditions for studies and research at the campus.
15 January  2019
On June 19, Mr. Yeom Tae-young, mayor of Suwon (the Republic of Korea), visitedHigher School of Economics-Nizhny Novgorod in order to discuss with its director Valery Zusman possible cooperation between Suwon universities and HSE-Nizhny Novgorod. 
2 July  2018