'The Master's in Global Business Will Be Implemented Fully in the New Academic Year'
The model of international mobility under the 'Global Business' curriculum has been adjusted as part of the programme's implementation. Read on to learn what awaits students entering the programme in the 2022–2023 academic year.
Due to the suspension of joint programmes with partner universities, academic mobility with Johannes Kepler University and the University of Bergamo is postponed in the first academic year. Students will have the opportunity to participate in the international academic mobility programme in the second academic year. The Global Business programme continues its work and is currently accepting applications from Russian and foreign applicants.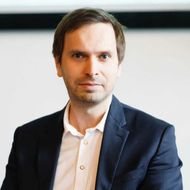 Denis Fomenkov
Dean of the Faculty of Management
International experience, immersion in a different business context, and intensive cross-cultural communications have always been hallmarks of the Global Business programme. Despite the change in conditions, the programme still has all of these things thanks to the expansion of the partner network. There are new universities, new companies, and new opportunities.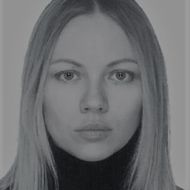 Ekaterina Krekhovets
Academic supervisor of Master's in Global Business
The priorities of the Global Business programme are high-quality education and the competitiveness of our graduates in the global labour market. We stand by these values and will implement the programme fully in the new academic year. In light of recent events, we are forced to change the model of international mobility for our students. But I want to emphasise that the possibility of academic mobility remains.
Applicants to the programme must undergo competitive selection based on their portfolios and the results of an English-language qualification exam. See here for more information about the admission process.