HSE University-Nizhny Novgorod Hosts Special Graduation Ceremony in Shveytsariya Park
The 2022 HSE University-Nizhny Novgorod graduation ceremony was a major event for the city—this year, graduates of bachelor's and master's programmes received their diplomas in the city's Shveytsariya Park. This long-awaited event was a magical opportunity to celebrate with friends and teachers, take photos in graduation robes, enjoy the concert programme from students and graduates, and dance with the new-look HSE University crow.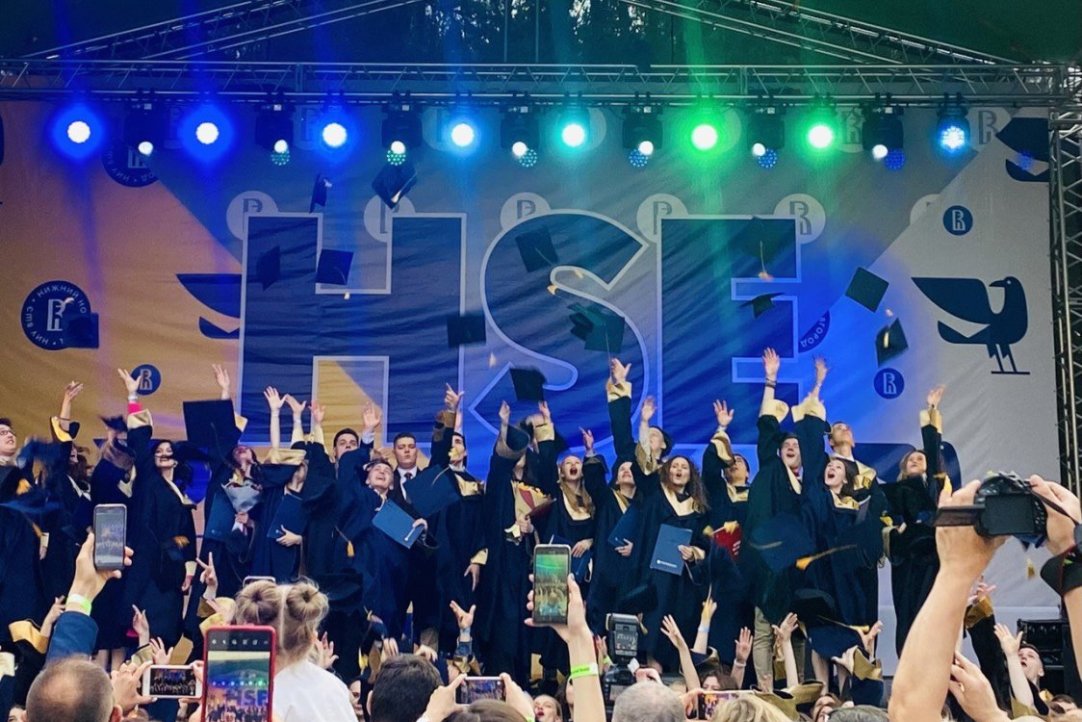 The ceremony took place on July 2 on the central stage of Shveytsariya Park. A total of 500 bachelor's diplomas (87 with honours) and 217 master's diplomas (90 with honours) were awarded. Lecturers, academic supervisors, and the deans of faculties congratulated the new graduates and encouraged them to believe in their abilities, make the most of every opportunity, keep achieving and look beyond the horizon.
Anna Blyakhman, Director of HSE University in Nizhny Novgorod, offered her congratulations to the new graduates: 'Every graduation is unique, but we wanted to mark the 2022 ceremony in a special way. This year, HSE University celebrates its 30-year anniversary. And this is the first graduation ceremony to combine bachelor's and master's students in a city-wide celebration. Today, the whole of Nizhny Novgorod is watching!'
Olga Petrova, Minister of Education, Science and Youth Policy of the Nizhny Novgorod Region, was a special guest of the ceremony. In her welcome speech to the graduates, she said: 'I think that this HSE University event could be the start of a new city tradition. It is wonderful that we can show off our amazing university graduates to the whole city and region.'
The heart-warming congratulations and kind wishes mark the end of a long journey, but HSE University is not saying farewell to its fledgling graduates — it is looking forward to collaborating with new researchers, lecturers, and partners.