'The Applied Linguistics Programme Allowed Me to Try Something I Was Interested in While Continuing What I Am Passionate About'
Austin Garrett-Sites, from the US, is a master's student of the Applied Linguistics and Text Analytics programme in Nizhny Novgorod. Students from around the world to come to Russia to get a European education in English with viable employment prospects. Austin spoke about his impressions after the first year of study and his favourite places in Nizhny Novgorod.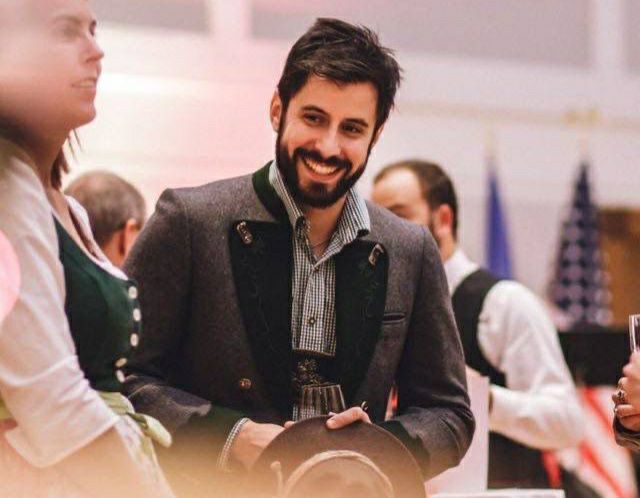 Choosing a University
I come from near Washington in the United States. I got my degree in Communications from George Mason University, which is also located pretty close to DC. I chose the Applied Linguistics and Text Analytics programme because for the better part of the last decade, I worked at international organisations and schools, teaching in a multi-lingual setting. While I often teach English, ESL and intercultural communication depending on the university I am teaching at, linguistics helps me with all these fields. On the other hand, I have always loved technology and computers and coding was always something that interested me. That is why I chose the programme—it allowed me to try something I was interested in while continuing what I am passionate about.
So far, I am really enjoying the Python and Machine Learning courses, as they teach a lot of new and very important information.
After completing my master's degree, I would like to continue my studies, and I still have time to decide.
Nizhny Novgorod
I have been in Nizhny Novgorod since October 2021. It is the first time I've lived in a real snowy climate. Where I was born, it is customary at Christmas to decorate houses with signs with cute inscriptions about real winter, like 'Let it snow' or 'Pray for a white X-mas', but snow is very rare there, even at Christmas. Russia is totally different. I really like the cold weather, and snow and snowstorms are simply fascinating.
Nizhny Novgorod is a big city with an interesting and rather ingenious structure of districts. It is a very diverse city—there are eight urban districts, each of which is a whole world with its own history, heroes, mentality, monuments. Getting to know them all in a year is a difficult task, so my favorite place in the city is probably my home. Another favorite place of mine in the city is the embankments. I like walking along the Volga from time to time. It allows me to gather my thoughts and calm down when I need to.
Extracurricular Activities
We haven't seen much of our classmates this year. They tend to keep to themselves, but they are very nice and we are quite comfortable communicating. In addition, I teach the course 'Intercultural Communications' at the Faculty of Humanities and speak at English-language Speaking Club events organised by the International Office. We've talked about a variety of topics—I talk about my student life and life in America, we discuss books and movies, and play board games. Everyone has an opportunity to practice the language, find new friends and learn something new about other cultures.
Zhanna Shabanova, International Office
HSE Nizhny Novgorod has a buddy programme, speaking clubs, events, interuniversity language meetings and festivals. All of these activities contribute to interpersonal and interethnic communication, allow international students to preserve their ethnic identity, and give students from Russia an opportunity to develop their communication skills and make friends from abroad.
Austin is a tireless and responsive assistant. He is open-minded and hardworking, and he has helped people from Pakistan, Iraq and Nigeria who needed more time to adapt and get used to the new environment. We hope that Austin will present the USA at one of our events next year, where everyone will be able to learn about the culture—and perhaps even try some of America's delicious national dishes.