HSE University in Nizhny Novgorod Holds Open Day on 'Your Choice of Future'
HSE University in Nizhny Novgorod has held an Open Day where high school and college students could get acquainted with educational programmes, receive consultations on preparation and admission, and attend interactive lectures and workshops.
HSE University-Nizhny Novgorod's big open day for undergraduate applicants on the topic 'Your Choice of Future' was held at the Jupiter Concert Hall, the city's largest venue.
Prospective applicants and their parents discussed admissions, preparatory programmes for school students, participation in olympiads and intellectual competitions, and more. Current students showcased the diversity of clubs and student associations at HSE University in Nizhny Novgorod. Together with teachers and invited speakers, they held thematic workshops and interactive lectures devoted to various professional fields.
Almost all the guests of the open day attended the 'HSE University. New Time' open studio session, in which scientists, businesspeople, and government representatives discussed the rapid development of professions and the skills of future specialists. A discussion was also held on the topic of 'The 2023 Admissions Campaign: Working on Mistakes for Future Applicants' with the participation of the heads of the Nizhny Novgorod campus and its student admissions committee.
'HSE University is always in touch with students and parents. As soon as you think about choosing an area of study and a university, we are ready to advise, talk, and explain in detail,' says Anna Blyakhman, Director of HSE University in Nizhny Novgorod.
Guest experts emphasised that those looking to find an interesting job must work hard during their studies and continue to study in the future. The speakers of the 'The Future of IT: Tools, Competencies, Market Expectations' discussion talked about how to start preparing for professional life today.
Mathematics underlies a number of professions, while at the same time remaining an independent science. Olga Pochinka, HSE University Professor, Head of the Laboratory of Dynamical Systems and Applications, stressed the importance of developing mathematical skills for both researchers and future IT specialists: 'The more mathematics in your education, the higher the level of programming available to you.'
With the departure of foreign IT companies from the Russian market and the outflow of specialists abroad, the Russian information technology sector faces not only challenges, but also opportunities. Valery Cherepennikov, Vice President of the Huawei Nizhny Novgorod Research Centre and IT Advisor to the Governor of the Nizhny Novgorod Region, said that the Nizhny Novgorod region remains one of the leaders of the IT industry in Russia, and is now undergoing transformation:
'Our specialists solve problems related to import substitution in the areas of microelectronics, building information systems for domestic products, and cybersecurity. We see the bar being raised in the industry.'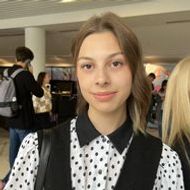 Ulyana, grade 11, Pushkin Lyceum, Semenov
I am interested in the Computer Science and Technologies educational programme. It was useful to listen to the speakers to understand what prospects this field has, what tasks I can work with, and what I will face after graduation.
The session 'Philology, Linguistics, Communications: The Role of Humanitarian Knowledge in the Digital Era' featured expert speakers whose professional careers combine humanitarian knowledge and applied skills in research, organisation, and communication.
The speakers agreed that in the modern, number-dependent world, philologists, linguists, and specialists who speak foreign languages ​​are in demand in all areas that are not completely amenable to algorithmisation and digitalisation.
Yulia, Lyceum #38 graduate
We listened to representatives of the humanities discuss what philologists are today. It was very interesting to learn how philology influences interpersonal relationships in the modern world, and that bloggers use storytelling techniques invented by Leo Tolstoy.
In the 'Marketing and Design: Innovation Technologies in Creative Industries' session, experts discussed the sector of the economy based on selling the products of intellectual work, as well as the future of the design and marketing professions and their breakthrough opportunities.
'Creative specialists deal with complex problems,' emphasised Artem Meshcheryakov, creative director and founder of the Narrators creative agency. 'They work primarily with meaning, rather than with pictures, helping the client solve the problem as efficiently as possible.'
Creative industry specialists combine creativity and analytics, logic and imagination, facts and hypotheses. 'In digital marketing, as in other creative industries, there is a lot of routine research work—analytics, checking statistics, hypotheses,' added Maria Perfilova, Deputy General Director of the E-Promo digital marketing agency.
Liliya, grade 11, School #161
In the session dedicated to design and marketing, it was interesting to hear about what creative specialists and designers do, what they study, and where they can go in the future. We also heard about how to survive as a designer in the modern world, and where there is serious competition.
'The Future of the Lawyer, Manager, and Economist Professions' session was attended by representatives of large businesses in all three areas. The speakers examined the current situation in the market from different angles, stating that it is close to critical. Most enterprises are experiencing a shortage of personnel and a lack of qualified employees—managers, lawyers, and economists—and the requirements for employee qualifications are constantly changing.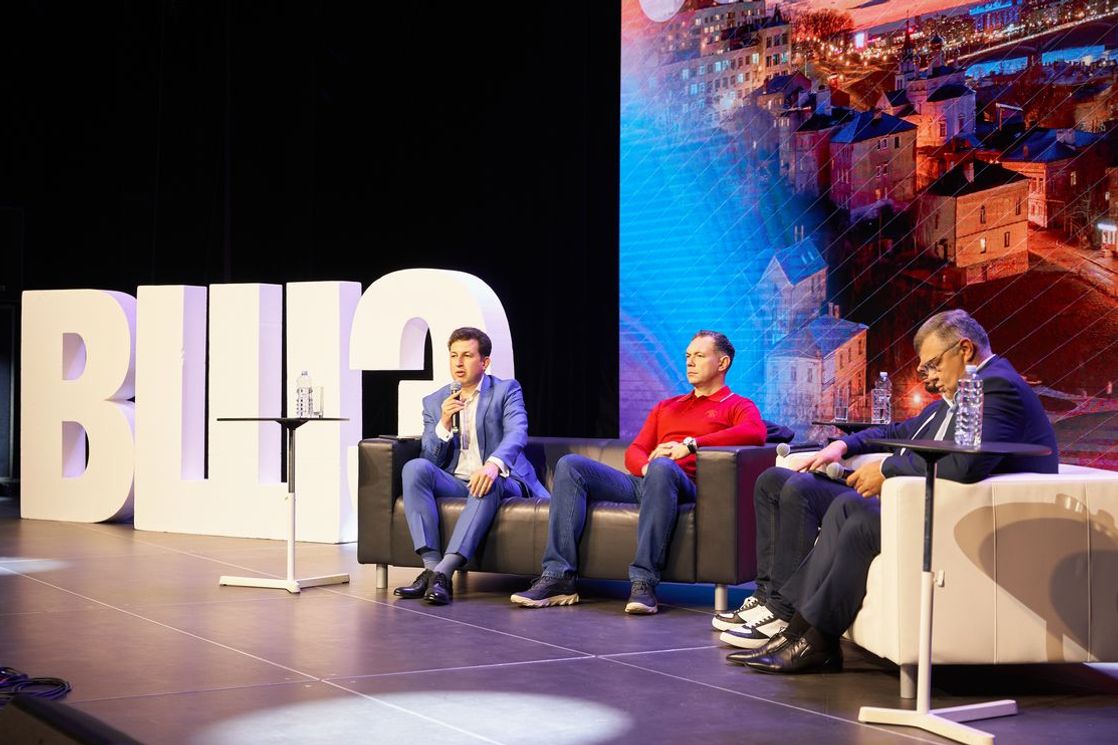 'Although the changes themselves are not new, the speed and scale of those changes today have become unprecedented,' said Mikhail Plotnikov, Professor at HSE University and General Director of Vadens Business School.
Kristina, grade 10, Pushkin Gymnasium #25
When discussing the future of such popular professions as managers, lawyers, and economists, I really liked that the speakers advised going where it is interesting, and not where there are high salaries, because today's race for professional skills can only be won by those who find pleasure in what they do.
The speakers concluded that the skill that school graduates need the most is what entrepreneur and public figure Mikhail Kuznetsov calls 'the quick acquisition of new skills,' as specialists need to quickly learn and retrain in a rapidly changing market.