'In Search of the Key to the Past': Students of HSE Art and Design School in Nizhny Novgorod Develop Collection of Souvenirs
The HSE Art and Design School in Nizhny Novgorod, together with the 'Protected Quarters' project to revive Nizhny Novgorod's historical territories, have carried out the 'Timeless' creative project, which included a design laboratory and an educational programme. As a result of the creative workshop, students made concepts for souvenir products based on the local identity.
'Timeless' is a joint creative project from the HSE Art and Design School in Nizhny Novgorod and 'Protected Quarters'. Its goal is to create concepts for unique souvenir products that reveal the symbols and history of Nizhny Novgorod to locals and tourists alike.
To get inspired and start working with meanings, the students took tours of three historical quarters of Nizhny Novgorod, held creative meetings with artists, and went to Gorodets and the Voskresensky district to study wooden architecture and other symbols of the Nizhny Novgorod region. The students became acquainted with the language of visual signs, symbols, artifacts, and images extracted from past eras, then deciphered and transferred them to modern clothing formats
The educational programme contained a series of lectures and discussions with leading experts in the regional design industry, curators of HSE Art and Design School in Nizhny Novgorod, and artists.
Each group of participants spent a month working in their own way with the symbols, stories, characters, and images of the Three Saints Church quarter. The creative workshop resulted in three design projects that will form the basis for souvenirs and merch for the 'Protected Quarters' project.
Design projects prepared by HSE University students and pre-approved by the jury were submitted to public voting. The winning creative project was 'Through the Portal of History', made by Team No. 2 consisting of Yana Maksimova, Polina Avdeeva, and Kamila Garayeva.
The concept of the project was based on the stories, characters, images, and details of the Three Saints Church historical quarter. '"Protected Quarters" are not only empty wooden houses, but also people and their stories. We wanted to rejuvenate this place. Mirrors, windows, and house doors are symbols of a portal to another world. The past speaks to the present and vice versa,' commented the team members.
The creative concept of 'Through the Portal of History' will serve as a basis to develop year-round and New Year's souvenir products expressing a love for one's hometown and its cultural identity.
Yana Maksimova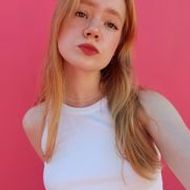 The initial ideas appeared during trips, then there were many discussions within the team. We came up with project ideas together, and then each of us developed one concept. In fact, they were all great and it was hard to choose just one. When we were elaborating the final concept, I did the graphics while the others made mock-ups and a presentation for the performance. We also took photos together in neighbourhoods for mock-ups.
There were a lot of ideas, and in the end, we decided to create souvenirs featuring local street art. There is a lot of it in the Protected Quarters, and it is also part of the history of the place. We also had the idea to work with interesting house shapes and architecture that is unusual and noteworthy.
Kamila Garayeva
We visited different territories, houses, and churches, which helped us later at the idea stage. It was fascinating to learn stories from people's lives, details of household activities, and hobbies. Based on these stories, one of our concepts was put forward and later fully developed.
We had completely diverse ideas: from silhouettes of houses to a 'game' to find a key to the past. We decided to combine all our strengths and skills to finalise the chosen general design solution. We also worked together to create small, humorous phrases that both remind us of the historical past and connect us with the present.
Polina Avdeeva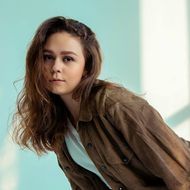 Working with 'Protected Quarters' was unusual. We were completely immersed in the life of the neighbourhoods, learned the history of each house, and studied them from the inside. In addition to taking tours of the city, we went to the Nizhny Novgorod region for inspiration and to immerse ourselves in the concept. I certainly saw some unique places while working on the project. We visited ancient estates, monasteries, and even rang bells. A sea of ​​excursions, a sea of ​​new impressions and emotions!
In our future work with 'Protected Quarters', we will present two collections of souvenirs: off-season and New Year's. These will be posters, wooden badges, postcards, etc. We will perfect our concept so that very soon, locals and tourists in Nizhny Novgorod will be able to buy souvenirs with our design!