News
HSE University has demonstrated explosive growth in the Academic Ranking of World Universities (ARWU) (Shanghai Ranking), improving its standing by as many as 200 places. The university climbed to the 601-700 group of ARWU and advanced from 7-8th to the 4-5th among Russian universities.
15 August  2021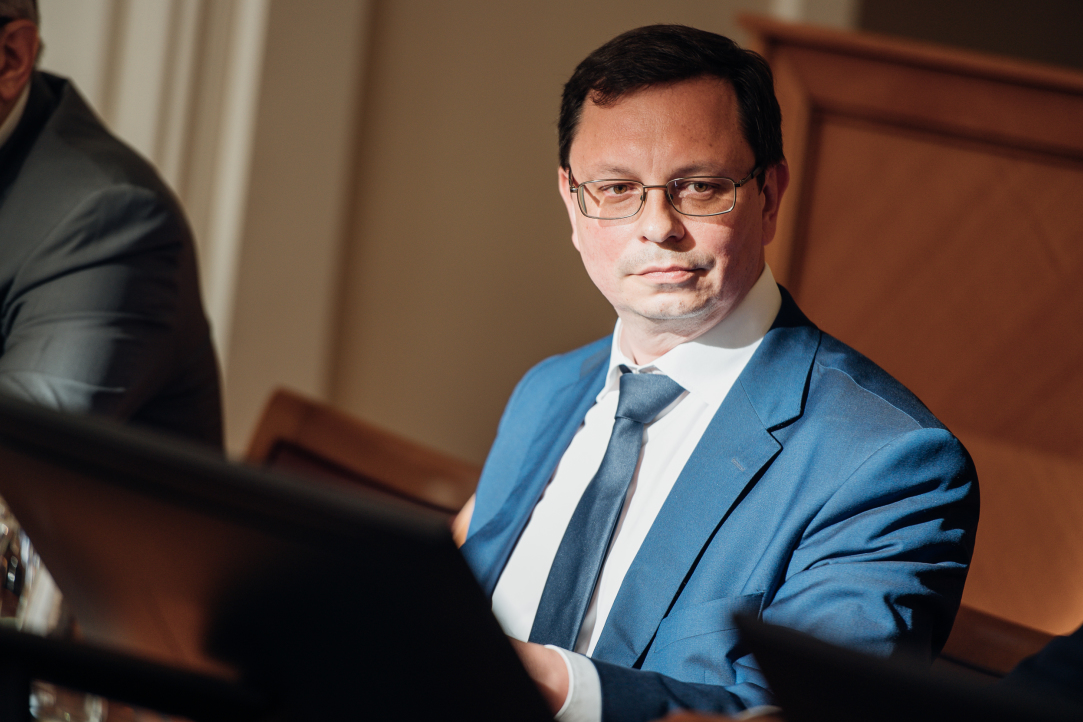 Nikita Anisimov was appointed Rector of HSE University early this July. In his address to HSE students and staff, he talks about his first working week, his short- and long-term plans, and the university's vaccination efforts.
9 July  2021
On July 2, Mr Anisimov was introduced to the HSE Academic Council at its meeting at HSE campus in Pokrovka. Valery Falkov, Minister of Science and Higher Education of the Russian Federation, Yaroslav Kuzminov, HSE University Academic Supervisor, and HSE University President Alexander Shokhin took part in the meeting.
2 July  2021
On July 1, The HSE Academic Council received and reviewed the letter of resignation from Evgeny Yasin, HSE University's Academic Supervisor. The members of the Academic Council unanimously elected Professor Yasin as Honorary Academic Supervisor. In a secret ballot, Yaroslav Kuzminov was elected as the new Academic Supervisor of HSE University. Earlier today, Yaroslav Kuzminov announced that he is resigning as HSE University Rector. The Russian Government, in its capacity as the University's founder, will appoint a new rector in due time.
1 July  2021
HSE University has placed fourth among Russian academic institutions on the Leiden Ranking, which evaluates the performance of universities based on bibliographic data on their scientific publications.
2 June  2021
Till June 20, 2021 HSE students will have an opportunity to assess the quality of their teachers' work.
1 June  2021
HSE Master's programmes in four new specializations are now available on Coursera in the fields of business analysis, finance, and computer science. Each specialization consists of a series of courses and a practice-oriented final project, says the HSE eLearning Office.
11 May  2021
HSE University has been included in the rankings for the natural sciences, mathematics and engineering, which were published for the first time by the RAEX agency. 
15 April  2021
Till March 28, 2021 HSE students will have an opportunity to assess the quality of their teachers' work.
10 March  2021
HSE University has ranked among the top 25 universities worldwide in the Times Higher Education Emerging Economies ranking and is one of Russia' three  best universities.
9 March  2021