News
They say it is impossible to succeed, if you spread yourself too thin and engage in too many activities at a time. Anton Chernotalov's example proves quite the contrary. He is the founder of many a company and runs them simultaneously. He was invited to deliver a guest lecture within the 'Russian Business Context' course and told the Global Business students about his background and current business projects.
7 December  2016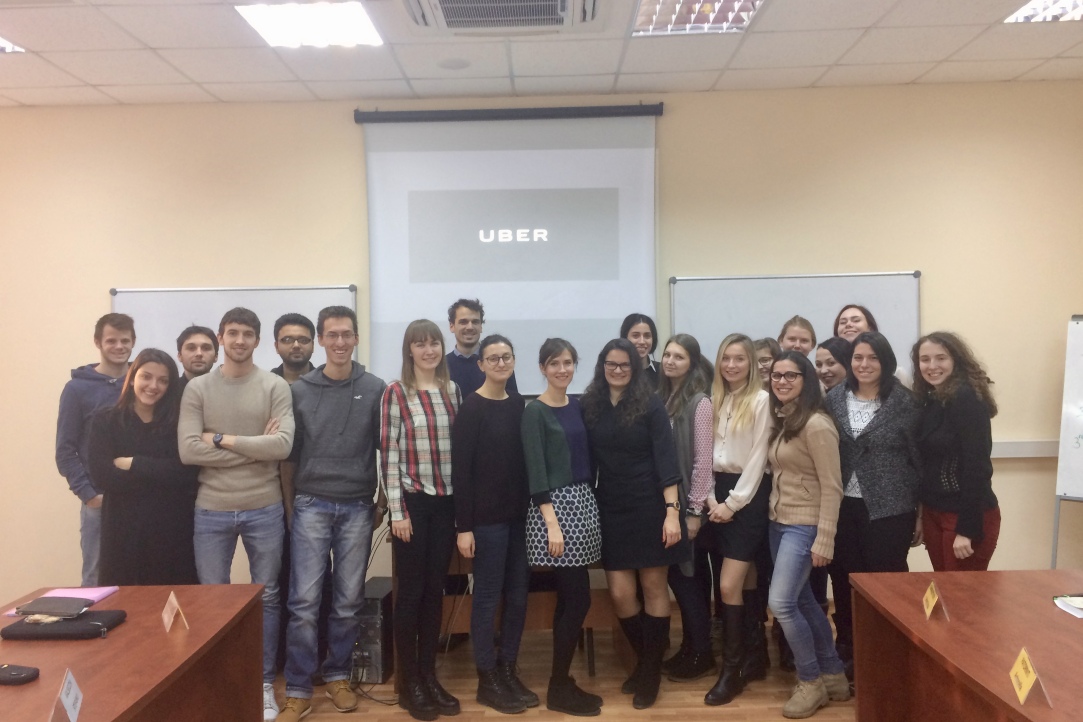 Within the course "Russian Business Context" GB programme hosted another guest speaker - the operations director of Uber, Nizhny Novgorod - to talk about the Uber pholosophy and operations and how they adjust to the Russian business environment. The students gave their insights on how to improve the service in Nizhny Novgorod. 
28 November  2016
Especially for Global Business students HSE Nizhny Novgorod organized a guest lecture by Prof. Luiz Moutinho, one of the leading experts in Marketing, professor of BioMarketing and Futures Research. Prof. Moutinho's 3-hour lecture went by in a blink of an eye as the expert shared his 'radical ideas about Marketing' and encouraged engagement from the audience.
The new QS Graduate Employability Rankings reflects the relation between a university's activities and graduate employment. HSE placed in 201+ group.
23 November  2016
Global Business program hosted a curious speaker - a Russian entrepreneur successfully operating his business in the Philippines. Mr Kandaurov shared his experience of global business and gave advice to our students.
29 October  2016
Yesterday HSE in Nizhny Novgorod hosted yet another opening of the international Master Program Global Business (taught entirely in English). As is already customary for the program representatives of all the three partner universities attended the ceremony.
18 October  2016
Traditional teambuilding activities organized for the Global Business students took place in a theme park. Shooting, climbing, and lazertag involved. Look inside for more information and pictures!
16 October  2016
HSE's Admission Rules for the 2017/2018 academic year have undergone some changes in regards to international admission. The admission track is now unified for students from both CIS and non-CIS countries. Thus, only two exams must be passed in order to be accepted into a given undergraduate programme, while competitions for Master's programmes only require a portfolio and an interview. The rules for International Olympiad Competitions have also been changed. Registration for these competitions ends on November 15.
14 October  2016
The Global Business programme interviews one of the accepted foreign students, Julien Keyser from France, to learn about his decision-making process and general thoughts on getting a Master's degree in Russia.
5 July  2016
The international modules of the master's programme in Global Business have come to an end, and students have defended their projects, which they worked on for several months, at the University of Bergamo, Italy. Representatives of companies for whom the students prepared their projects as well as the representatives of three partner universities — Johannes Kepler University Linz (Austria), the University of Bergamo (Italy)  and HSE (Russia) — all took part in the event.
7 June  2016