760 000
RUB for the entire period of study
What`s the future of the program without Coursera ?
Will I be able to apply if I am a foreigner/I am abroad?
Will the price changed. How I can pay?
Overview
The Master of Computer Vision at HSE University is a fully online degree programme designed for online study.
The programme aims to provide an opportunity for a wide range of professionals to become more fully immersed in a modern, dynamic field and to learn from leading experts at companies such as Intel, Huawei, Xperience.ai, RoundU, SBERLAB, AIRI, as well as from HSE scholars who are involved in advanced research in the field of computer vision.
Who should consider this programme
Recent graduates and other professionals with an interest in
artificial intelligence (AI)
data science
code
brain patterns
algorithms
Students, who hold a bachelor's degree in Mathematics, Engineering, IT, Computer Science and other relevant fields, are encouraged to apply to the programme.
Benefits of the programme
opportunity to study online
24/7 support for our students
real work and projects aimed at solving problems and developing innovations
professional environment and student community
---
Career opportunities
The knowledge and skills gained during the master's programme will prepare you to pursue a career with Russian or international companies that demand professionals with the ability to work on complex tasks using a wide range of modern technologies and who are able to demonstrate a high degree of adaptation to the new professional environment.
Graduates of the programme have pursued positions such as
Computer Vision Software Engineer,
Perception Engineer,
3D Perception/Computer Vision Algorithm Engineer,
Computer Vision Testing Engineer,
Computer Vision Scientist.
In addition, graduates have gone on to complete advanced study and pursue academic careers.
---
How to apply
The programme is open to students trained to work as engineers, programmers, IT specialists, developers, and experts in computing and applied mathematics.

a bachelor's degree
or the equivalent
Python and C++ skills

entrance exams in both Mathematics and Computer Science that are conducted in English
---
During your studies
Program combines both synchronous and asynchronous activities.
You will study 16 courses per 2 years, 2 courses in parallel per module.
In order to successfully complete the programme, students must earn 120 ECTS credits. Successful graduates will receive a Master's degree in Computer vision from HSE University.
Online
Asynchronous studying the courses in your comfortable schedule (20 -30 hours a week)
Foundational courses in mathematics and information technology
A professional block containing a modern theoretical and instrumental base in the field of computer vision and focused on the study of theoretical approaches and means of solving applied problems arising in professional activity
---
Interactive projects
Synchronous ZOOM webinars with groupmates and teachers, 6 per module.
Synchronous ZOOM consultations with teachers, every week.
A project block that allows students to test in practice all the knowledge gained in the professional block through applied projects provided by partner companies
---
Final project
A large final project that allows students to demonstrate the entire range of knowledge (both theoretical and practical) acquired during their studies
---
---
Program experts

Andrey Savchenko
Full HSE Professor, Leading research Fellow in International Laboratory of Algorithms and Technologies for Network Analysis. MCV Academic supervisor.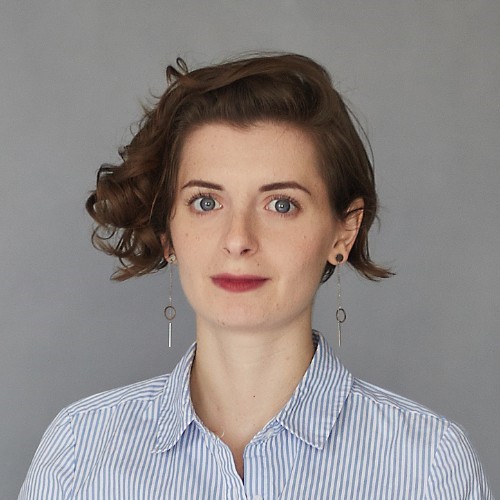 Anna Petrovicheva
CEO Experience.ai, a company delivering deep learning and computer vision solutions. Previously she developed data analytics software at Intel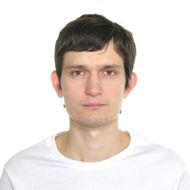 Batsyn Mikhail
Leading research fellow in HSE. Academic supervisor of master program: Data Mining. MCV lecturer.
Valerii Kalyagin
Full HSE Professor. Head of the International laboratory of algorithms and technologies for network analysis. MCV lecturer.

Alexander Rassadin
Leading computer vision developer, Round.U. MCV lecturer.
Maxim Kazakov
Development project leader at Huawei. MCV lecturer.
Price for the 2022 - 2023 year of study
Full price - 1 320 000 RUBS ( 660 000 RUBS per year)
Price per semester - 330 000 RUBS
We provide discounts up to 50% and up to 6 instalments. Please find out information about discount policy.
---
---
Other Master's Programmes