What Do Chaos Theory, Data Analysis, and Ecological Economics Have in Common?
"Academic Supervision of the programme is a creative process that requires logical thinking and ingenuity, it vitally needs curiosity and a desire for research from the supervisor," Valeria Lakshina, the new academic supervisor of the master's programme in Economics at HSE – Nizhny Novgorod, said about the competencies that would enable future graduates to be endowed with various modern knowledge.
Valeria Lakshina, PhD HSE, Associate Professor of the Department of Mathematical Economics of HSE-Nizhny Novgorod, became the head of the Master's programme in Economics in February 2021. Valeria is interested in research in the field of econometrics of financial time series, as well as ecological economics.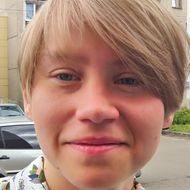 Valeriya Lakshina
Programme Academic Supervisor: Economics
At school, I was interested in chaos theory and fractal geometry, and in my bachelor's degree I realized that this knowledge can be applied to analyze time series, including financial ones, which I studied in my second year at the university and used in my final paper. The topic of time series analysis fascinated me until my Ph.D. thesis, where I proposed my multivariate model of stochastic volatility. In addition to interesting econometric properties, it also has important applied value for assessing investment risks, optimizing and hedging an investment portfolio, and assessing the effects of volatility spillover.
In 2019 Valeria Lakshina defended her thesis on "Spatial Specifications of Financial Asset Volatility Models".
Now the area of Valeria's professional and research interests is expanding towards artificial intelligence, that is "an area that is now actively developing and in great demand".
How important is this knowledge for economists, and how will it be incorporated into the curriculum of the Master's programme in Economics?
In my opinion, digital skills are currently increasing the value of any specialist in the labor market.
In the framework of the programme in Economics, we now offer inter-campus courses in Data Management, Data Analysis (including unstructured data such as video, images, text).
In addition, students obtain data skills in courses that have been taught in the master's programme for a long time, for example, courses in Advanced Econometrics.
We go beyond econometrics and expand the competencies of our students with various types of modern data analysis.
The fundamental knowledge of economic theory, which has always formed the basis of the master's programme in Economics, is now complemented by a wide range of digital competencies that are in demand both in business, government, and academic field.