Degrees in business, technology, and data science will enable students around the world to prepare for the jobs of tomorrow. HSE University and Coursera today announced four new online degree programmes at global higher education conference, eSTARS. With upcoming English-language master's programmes in business analytics, computer vision, data and network analytics, and finance, HSE now has five fully online degrees on the Coursera platform.
1 December  2020
The fall semester has begun for this year's new cohort of the Master's programme in Global Business at HSE – Nizhny Novgorod. The Programme's partnerships with European universities and international companies allow students to gain valuable experience working on international teams. This year, the Global Business Master's Programme enrolled students from Russia, Botswana, Cameroon, India, Nigeria, Ghana, Egypt, and Zimbabwe.
3 November  2020
Syrgak Erkinbek Uulu is the former head of Green HSE, a volunteer at the football World Cup, a graduate of the Republican Kyrgyz-Turkish Anatolian Lyceum for Talented Children, graduate of the HSE Faculty of Management, and master's student at HSE University in Nizhny Novgorod. He spoke to us about moving abroad to study, what an international student can expect in Nizhny Novgorod, and the impact of HSE University on his life and interests.
29 July  2020
'I started learning Russian in Italy; I've lived in Moscow and St. Petersburg, but came to Nizhny Novgorod to learn Russian in "real" Russia and become an international journalist': Alessandro Caglio, first-cohort graduate of the Master's programme "Literature and Media", speaks about intercultural communications, hypertext novels, and the Russian winter.
29 July  2020
A mathematical model of Covid-19 spreading in Nizhny Novgorod Region, which has been created by the Big Data Laboratory at Nizhny Novgorod Development Strategy Project Office, has been widely discussed in the media and on social networks. The research was led by Anastasia Popova, a master's student of HSE University in Nizhny Novgorod, repeat winner of machine learning competitions, and winner of Ilya Segalovich Award by Yandex. In the following interview given on April 15, Anastasia speaks about how the model was developed, the data it uses, and long-term potential applications.
20 April  2020
HSE Study Tour Experience welcomes applications from third- and fourth-year undergraduate students who wish to learn more about HSE University and its Master's programme offerings. The programme duration is from January 27 to February 9, 2020 at HSE University Moscow. The deadline to apply is December 30, 2019.
17 December  2019
Students from more than 150 countries can now receive tuition fee discounts for HSE's English-taught online Master of Data Science programme conducted entirely on Coursera international elearning platform. Admissions are open until December 6.
25 November  2019
An international econometrics conference, 'Modern Econometric Tools and Applications – META 2019', took place at HSE University in Nizhny Novgorod for the sixth time.
25 October  2019
Registration for the Open Doors: Russian Scholarship Project for international applicants to Russian Master's programmes is open until December 18. The competition consists of two online rounds. The first round is a portfolio competition.
7 October  2019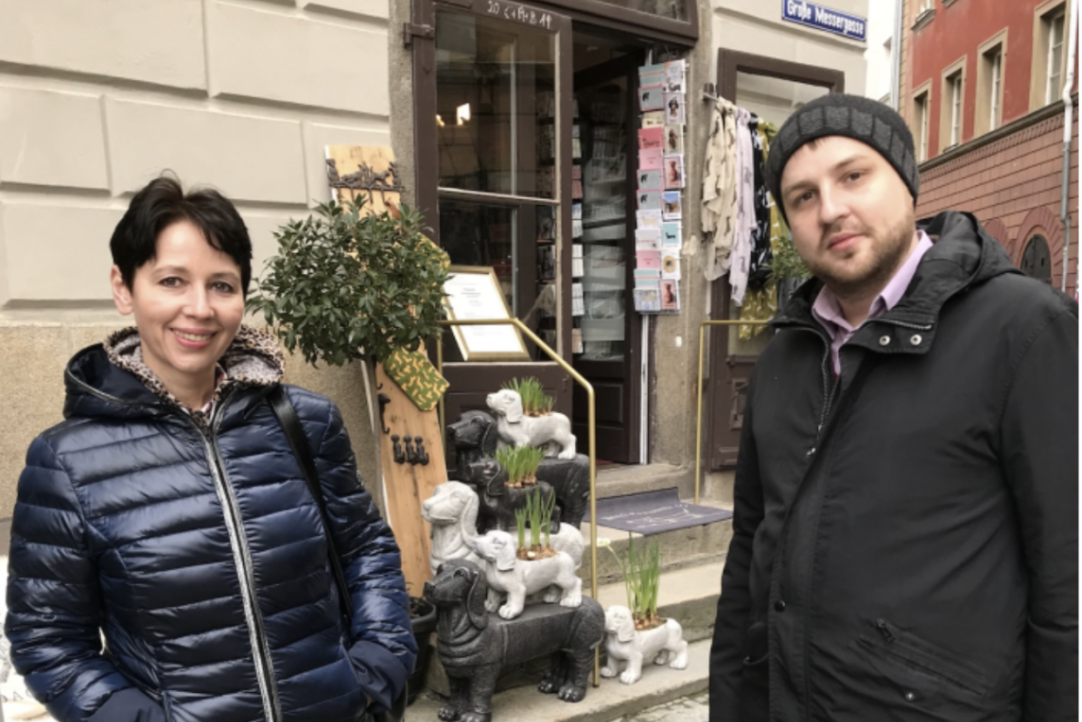 The Academic Head of the Master's Programme 'Mathematics' and the Head of the Department of Fundamental Mathematics visited colleagues from the University of Passau.
28 March  2019