A mathematical model of Covid-19 spreading in Nizhny Novgorod Region, which has been created by the Big Data Laboratory at Nizhny Novgorod Development Strategy Project Office, has been widely discussed in the media and on social networks. The research was led by Anastasia Popova, a master's student of HSE University in Nizhny Novgorod, repeat winner of machine learning competitions, and winner of Ilya Segalovich Award by Yandex. In the following interview given on April 15, Anastasia speaks about how the model was developed, the data it uses, and long-term potential applications.
20 April
HSE Study Tour Experience welcomes applications from third- and fourth-year undergraduate students who wish to learn more about HSE University and its Master's programme offerings. The programme duration is from January 27 to February 9, 2020 at HSE University Moscow. The deadline to apply is December 30, 2019.
17 December  2019
Students from more than 150 countries can now receive tuition fee discounts for HSE's English-taught online Master of Data Science programme conducted entirely on Coursera international elearning platform. Admissions are open until December 6.
25 November  2019
An international econometrics conference, 'Modern Econometric Tools and Applications – META 2019', took place at HSE University in Nizhny Novgorod for the sixth time.
25 October  2019
Registration for the Open Doors: Russian Scholarship Project for international applicants to Russian Master's programmes is open until December 18. The competition consists of two online rounds. The first round is a portfolio competition.
7 October  2019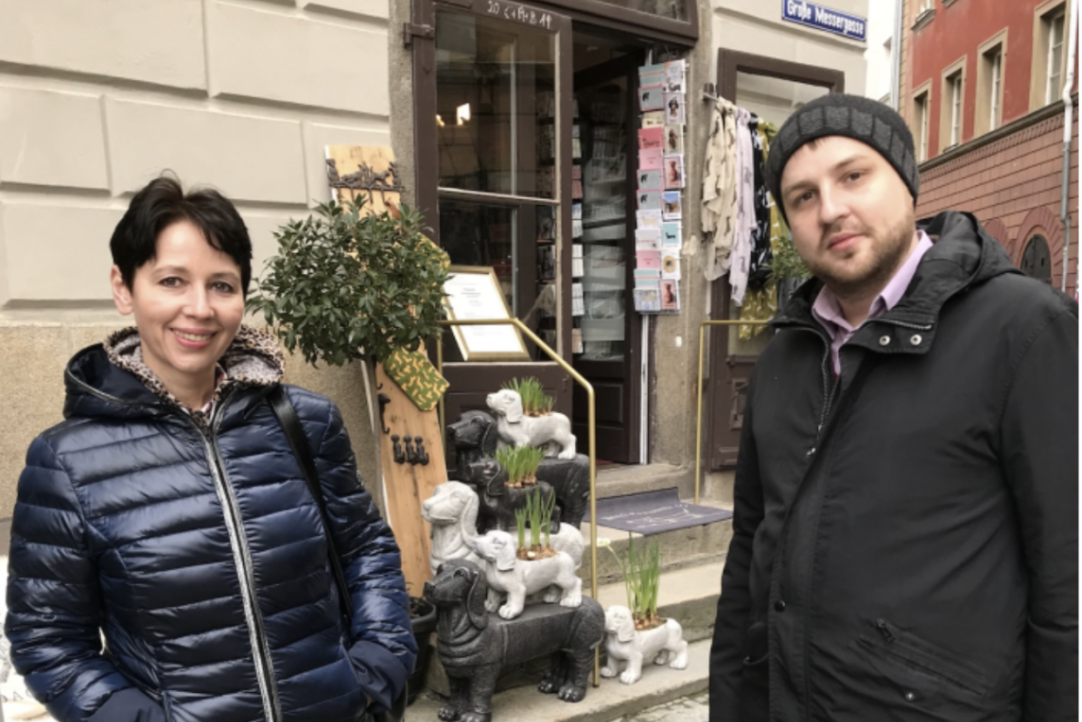 The Academic Head of the Master's Programme 'Mathematics' and the Head of the Department of Fundamental Mathematics visited colleagues from the University of Passau.
28 March  2019
Julien Keyser was the first international student enrolled on HSE's Global Business Master's programme. Although the road to the Global Business programme was not straightforward, once enrolled, Julien embraced all the opportunities available for Global Business students. In this interview we have talked to Julien about his semester abroad at NHH (Horwegian School of Economics).
19 March  2019
In January 2019, the graduate of the first Global Business intake, Irina Tolkacheva, received her second master's degree in Global Business, this time from Johannes Kepler University in Linz. Irina essentially completed the double degree program before it was officially launched. Thanks to the fact that this academic year HSE and JKU signed a double degree agreement we did our best to solve most of the issues our students could encounter otherwise. In this interview Irina spoke to us about her journey to her Master of Science in Austria.
6 March  2019
On November 5, educational partnership between the Master's programme in Mathematics offered by HSE Nizhny Novgorod and the University of Passau, Germany, was finalized. Upon graduation from the joint programme, students will receive a Master's degree in Mathematics from HSE and a Master of Science in Computational Mathematics degree from the German university.
14 November  2018
Aditi Koomar and Shreyak Tare are exchange students from Indian Institute of Management Raipur, a partner university of HSE-Nizhny Novgorod. They are pursuing a Master's degree in Management with a major in Marketing and Human Resource. They have come from Kerala, a southern Indian state, to Nizhny Novgorod for three months to study Brand Management and Marketing of Innovations at the Faculty of Management. Sara Olmi of International Students' Club has talked to Aditi and Shreyak about their impressions and exchange experience.
17 April  2018