HSE students from Nizhny Novgorod took all the three places at the annual student conference in English recently held in Moscow.
16 March  2016
HSE Student tourism club (former MIEM tourism club) has opened a branch in Nizhny Novgorod.
4 March  2016
Mikhail Plotnikov, professor at the HSE Department of General and Strategic Management in Nizhny Novgorod, took part in the Global Summit on Management Cases at the Indian Institute of Management Raipur.
17 February  2016
In 2016 HSE Nizhny Novgorod will celebrate its 20th anniversary, so this is a particularly significant year for the campus. But 2015 was also full of important events, which you can read about in our  campus calendar.
13 January  2016
On December 18 the New Year celebration ceremony was held at HSE Nizhny Novgorod. Not only HSE students, but also the students from CIS countries, exchange students from France, Italy, Austria and China, and international students of the Master's Programme in Global Business took part in the event. The participants 'travelled' across different countries looking for Grandfather Frost (Russian Santa Claus), and finally they found him. 
22 December  2015
A delegation from the Southwest University of Political Science and Law visited HSE Nizhny Novgorod.
18 December  2015
On November 24th 2015, students from China presented information about their country at the International Club meeting. The participants learned more about the character of our Eastern friends.
30 November  2015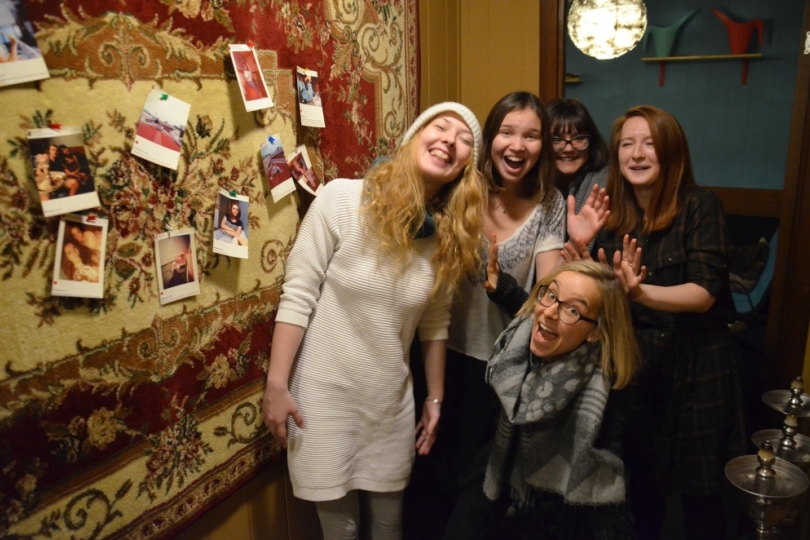 Language Tandem, a new project at HSE in Nizhny Novgorod, has been launched. The project involves 15 international exchange students, who came to Nizhny Novgorod from France and Italy, master's students of Global Business from Austria and Italy, who have just started learning Russian, and 15 Russian students from various faculties who are studying foreign languages. The participants shared their impressions of the first meetings.
25 November  2015
A new exhibition devoted to France has opened at HSE's Nizhny Novgorod campus. The exhibition was organized by Gennady Ryabov, who is an advisor to HSE Nizhny Novgorod's Director, the creator of the 'Cultural Environment' project, and Honorary Consul of the French Republic in Nizhny Novgorod. 
17 November  2015
Dionys Neubacher, a new lecturer at the Austrian library shared his impressions about Nizhny Novgorod and his plans to expand the library.
28 September  2015