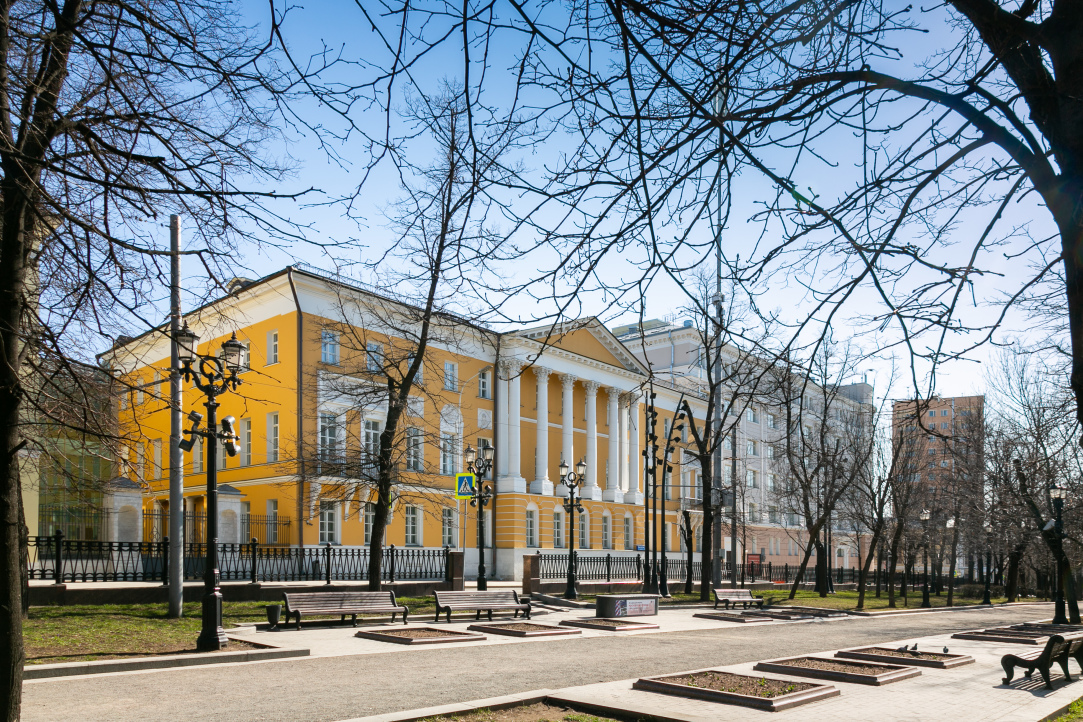 All full degree programmes, implemented at four HSE University campuses, received state accreditation for the next six years. The positive conclusions of experts and representatives of expert organizations have been published on the Rosobrnadzor website.
8 May
The coronavirus infection has had a significant impact on the whole world. The threat hanging over everyone's heads has led to the current self-isolation policy, which has restricted people's ability to move freely about the city. The current circumstances will inevitably change society as we know it. How? This is what NN.DK.RU discussed with Timur Khusyainov, senior lecturer of the Faculty of Social Sciences at HSE Nizhny Novgorod.
28 April
Imagine a lift that can ascend to the ninth floor and back, all within 12 seconds—this is exactly how an unusually large ocean wave suddenly grows on the ocean's surface, destroying everything in its path, and then disappears instantly. For her research on these 'killer' waves and her development of the theory of nonlinear waves in geophysics, Ekaterina Didenkulova, a senior research fellow of the Laboratory of Topological Methods in Dynamics and an HSE post-doc, was awarded the 2020 EGU Division Outstanding Early Career Scientist Award in the 'Nonlinear Processes in Geosciences' nomination category.
23 April
A mathematical model of Covid-19 spreading in Nizhny Novgorod Region, which has been created by the Big Data Laboratory at Nizhny Novgorod Development Strategy Project Office, has been widely discussed in the media and on social networks. The research was led by Anastasia Popova, a master's student of HSE University in Nizhny Novgorod, repeat winner of machine learning competitions, and winner of Ilya Segalovich Award by Yandex. In the following interview given on April 15, Anastasia speaks about how the model was developed, the data it uses, and long-term potential applications.
20 April
In an op-ed for RB K, HSE Rector Yaroslav Kuzminov laid out his predictions about the changes that await us in the wake of the coronavirus pandemic: on-site office workers will be reduced by a third, retail business will go completely digital, and both healthcare and education will undergo a radical overhaul.
27 March
HSE University has found it easier than other universities to adapt to the current situation under the pandemic and transition to online education. On March 25, at a press conference at TASS, Russia's largest news agency, HSE Rector Yaroslav Kuzminov spoke about the transition and shared his predictions about what the near future holds for education development.
25 March
The HSE – Nizhny Novgorod delegation visited the city of Novi Sad in Serbia. They took part in the PUTOKAZI educational exhibition and had a productively conversation with Serbian gymnasium students. Two too largest universities in Serbia are interested in signing collaboration agreements with HSE – Nizhny Novgorod.
24 March
On March 17, the Institute of Education hosted its annual seminar dedicated to issues in education. This year's seminar addressed the topic, 'Higher Education during an Epidemic: The Possibilities of Digital Technology'. For the first time in eight years, the seminar participants—representatives of Chinese, American, and Russian universities—participated in the event remotely.
18 March
16 March
In a new RAEX Analytics ranking that evaluates Russian universities in terms of their societal influence, HSE took third place, leading the list in terms of popularity among young people and taking second place in terms of online influence.
11 March