HSE students from Nizhny Novgorod took all the three places at the annual student conference in English recently held in Moscow.
16 March  2016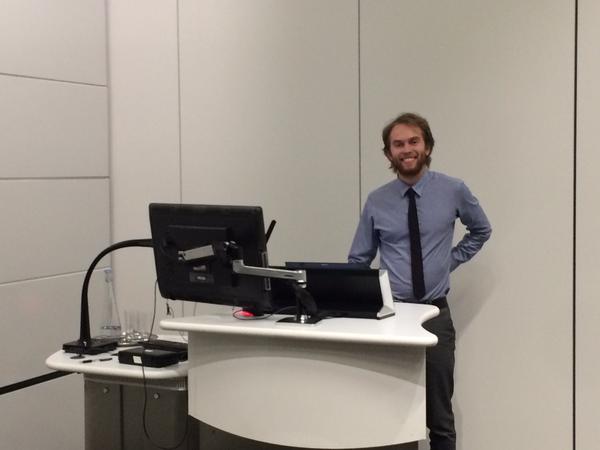 Alexander Ponomarenko won a contest organized by IBM.
11 March  2016
HSE Student tourism club (former MIEM tourism club) has opened a branch in Nizhny Novgorod.
4 March  2016
Mikhail Plotnikov, professor at the HSE Department of General and Strategic Management in Nizhny Novgorod, took part in the Global Summit on Management Cases at the Indian Institute of Management Raipur.
17 February  2016
On January 28th French scholar Dominique Millet-Gérard delivered an open lecture on 'France and Russia in the 1930s: In Search of European Christian Humanism'  in the Academic Thursday Series at HSE Nizhny Novgorod.
29 January  2016
Was the title of a university student conference at HSE's campus in Nizhny Novgorod, organized by the Department of Foreign Languages.
28 January  2016
Interested in learning more about international programmes at HSE? Open House events are being held across HSE campuses in Moscow, St. Petersburg and Nizhny Novgorod. Prospective students and their parents are invited to attend and learn about HSE's English-taught education programmes.
26 January  2016
The 18 th  Conference of the Eurasia Business and Economics Society (EBES) took place at the American University of Sharjah on the shores of the Gulf in the United Arab Emirates. Researchers, including Anna Vodopianova, first-year master's student of economics at HSE in Nizhny Novgorod, came to the conference from 43 different countries.
25 January  2016
During the January vacation Professors at the Department of Fundamental Mathematics Vyacheslav Grines and Olga Pochinka went to France to conduct joint research in the field of dynamic systems with leading world scholar Christian Bonatti.
21 January  2016
In 2016 HSE Nizhny Novgorod will celebrate its 20th anniversary, so this is a particularly significant year for the campus. But 2015 was also full of important events, which you can read about in our  campus calendar.
13 January  2016