At the end of August, second – year students of the educational program "Philology" visited the next expedition. This time they were in the village of Bykovka in Vorotynsky district. This is the ancestral home of one of the wealthiest families of Imperial Russia.
10 September  2019
HSE University Rector Yaroslav Kuzminov congratulates students, teachers, and staff on the beginning of the university's 27th academic year.
4 September  2019
HSE University Rector and Academic Supervisor welcome first year students and talk about the key features of HSE University.
1 September  2019
The Southwest University of Political Science and Law (Chongqing, China) is an important partner of HSE University in Nizhny Novgorod, with summer and autumn law schools being held at HSE as part of the inter-university agreement. On July 15-27, the sixth summer school was held at HSE Nizhny Novgorod. Nowadays, cooperation between our universities is not only limited to law disciplines – it concerns many issues related to the culture of China and Russia. In addition, interest in Russian culture among students of the Southwest University of Political Science and Law is growing – the number of Chinese students coming to HSE is increasing every year.
26 August  2019
The staff of the Laboratory of Topological Methods in the Dynamics Alexey Kazakov and Evgeniya Samylina, as well as students of the Department of Fundamental Mathematics took part in the 7th Bremen Summer School Symposium «Dynamical systems - pure and applied» (Bremen, Germany)  in August 5-9.
12 August  2019
Recently the Laboratory of Topological Methods in Dynamics, which is headed by Professor Olga Pochinka on HSE's Nizhny Novgorod campus, received international status. Professor Pochinka spoke with the HSE News Service about the applied use of research in fundamental mathematics and her grand plans for the future.  This interview is the first of a special series on HSE's international laboratories.
30 July  2019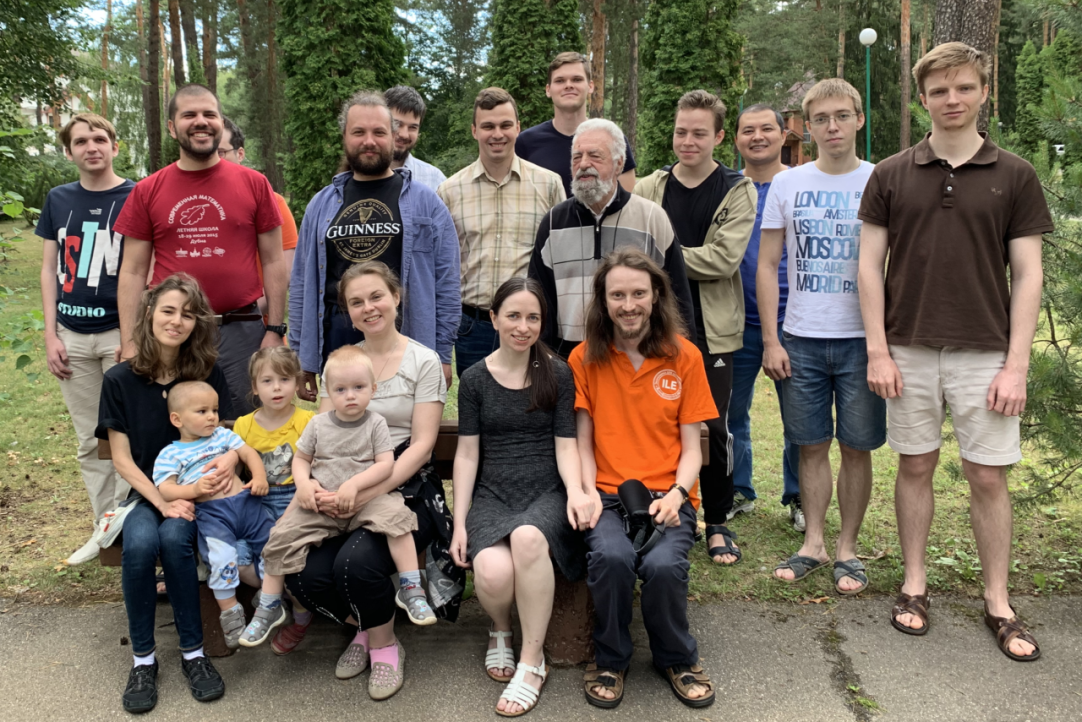 Evgeny Kurenkov and Andrey Morozov, researchers from the International Laboratory of Topological Methods in Dynamics and the Department of Fundamental Mathematics of the HSE University campus in Nizhny Novgorod, took part in the Summer Mathematical School-Conference 'Dynamical Systems 2019'.
10 July  2019
HSE University has improved its position in the QS institutional ranking by 21 places this year, taking 7th place among Russian universities. The advancement comes thanks to a significant improvement in academic reputation and assessment of university graduates by employers.
19 June  2019
HSE – Nizhny Novgorod has offered a one-year programme in Russian as a foreign language since October 2017. Students not only study the theory and practice of Russian language but take part in extra-curricular activities. Programme instructors Ksenia Grushko and Irina Makarova inspire course participants to master the language and participate in various academic events that can help young people in their studies and broaden their understanding of Russian culture and literature.
7 June  2019
HSE University has placed 5th in the annual ranking of the best Russian universities compiled by the RAEX agency (RAEX Analytics). The university also came in third in terms of demand for graduates.
3 June  2019