On January 19 South Korea Day was held at Higher School of Economics-Nizhny Novgorod. Attaché for education of Southern Korean embassy in the Russian Federation Mr. Chon Chan Yoon was the honorable guest of the event.
23 January  2017
HSE - Nizhny Novgorod offers a Master's programme 'Global Business' which is taught in English in collaboration with Johannes Kepler University (Austria) and University of Bergamo (Italy). Students from these educational institutions have got a chance to study one semester in Russia, and other semesters – at partner universities in Austria and Italy.
22 December  2016
HSE Laboratory of Algorithms and Technologies for Network Analysis (LATNA) has entered into a collaboration agreement with KPMB, one of the biggest international companies that provides consulting and audit services. The collaboration implies cooperation on projects for the Russian and international markets, which require mastery in intellectual data analysis, computer-aided instruction and solution for complex optimization tasks.
16 December  2016
HSE Nizhny Novgorod and the Škoda Auto University have signed an agreement on international cooperation aimed at developing academic mobility and implementing joint research and educational projects.
17 August  2016
The Global Business programme interviews one of the accepted foreign students, Julien Keyser from France, to learn about his decision-making process and general thoughts on getting a Master's degree in Russia.
6 July  2016
The international modules of the master's programme in Global Business have come to an end, and students have defended their projects, which they worked on for several months, at the University of Bergamo, Italy. Representatives of companies for whom the students prepared their projects as well as the representatives of three partner universities — Johannes Kepler University Linz (Austria), the University of Bergamo (Italy)  and HSE (Russia) — all took part in the event.
7 June  2016
A panel discussion 'Beyond the Oligarchs: A Survey of Russian's Vibrant High-Tech Sector and the Law' was held in New York as part of the 'American Bar Association Section of International Law 2016 Spring Meeting' international conference.  Mikhail G. Nazarov  and Nadezhda N. Butryumova, Associate Professors at the Department of Venture Management and Experts at the 'Administration of Innovative Systems' Project Laboratory, took part in the event both as organisers and participants. 
25 April  2016
Mikhail Plotnikov, professor at the HSE Department of General and Strategic Management in Nizhny Novgorod, took part in the Global Summit on Management Cases at the Indian Institute of Management Raipur.
17 February  2016
A delegation from the Southwest University of Political Science and Law visited HSE Nizhny Novgorod.
18 December  2015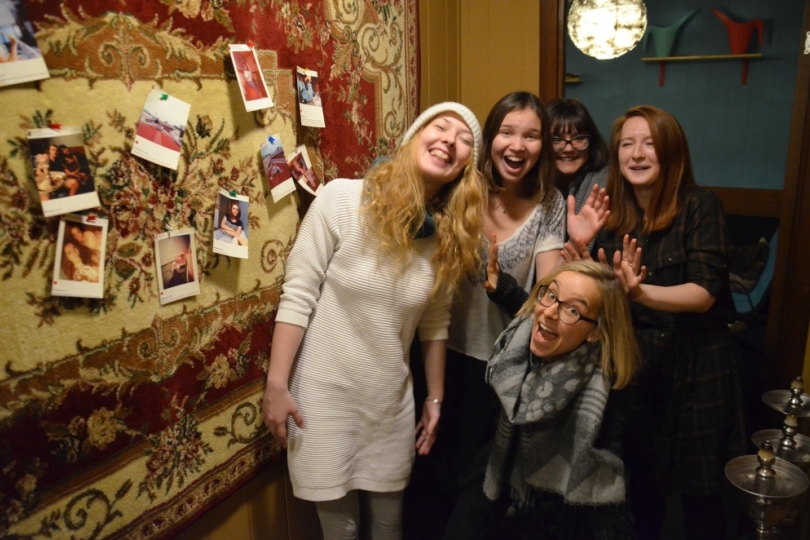 Language Tandem, a new project at HSE in Nizhny Novgorod, has been launched. The project involves 15 international exchange students, who came to Nizhny Novgorod from France and Italy, master's students of Global Business from Austria and Italy, who have just started learning Russian, and 15 Russian students from various faculties who are studying foreign languages. The participants shared their impressions of the first meetings.
25 November  2015