Tatiana Skopina and Veronika Kaverko, Master's students of the programme in Finance specializing in Audit and Consulting, have successfully defended their theses at the University of Tuscia – Viterbo, Italy. The students' work was supervised by Fabrizio Rossi, Professor at the Department of Economics at University of Tuscia – Viterbo. Tatiana and Veronika studied the effective use of energy resources and the supply business process.
10 October  2016
Over 20 international students from Europe – Germany, Portugal, the Netherlands, and Norway – took part in the annual International Summer School on Understanding the Russian Economy in the Context of Crisis that has recently come to an end.
29 August  2016
The Global Business programme interviews one of the accepted foreign students, Julien Keyser from France, to learn about his decision-making process and general thoughts on getting a Master's degree in Russia.
6 July  2016
Anna Zotova, a student of the Global Business programme, spoke to us about her study and work during her second year in Austria.
30 June  2016
1st-year students of the master's programme in Marketing conduct research for Arsenal (National Centre for Contemporary Arts Volga-Vyatka region branch) as part of the brand management course. The students work in small groups, and each group analyses and makes recommendations on brand development and interaction with the target audience. The presentation of preliminary results will take place in June.
30 May  2016
On April 14th, the KPMG 2016 Inter-university Case Competition for students of Nizhny Novgorod's universities took place at the KPMG office. Students of the Faculty of Economics of HSE Nizhny Novgorod took first place in the contest. 
18 April  2016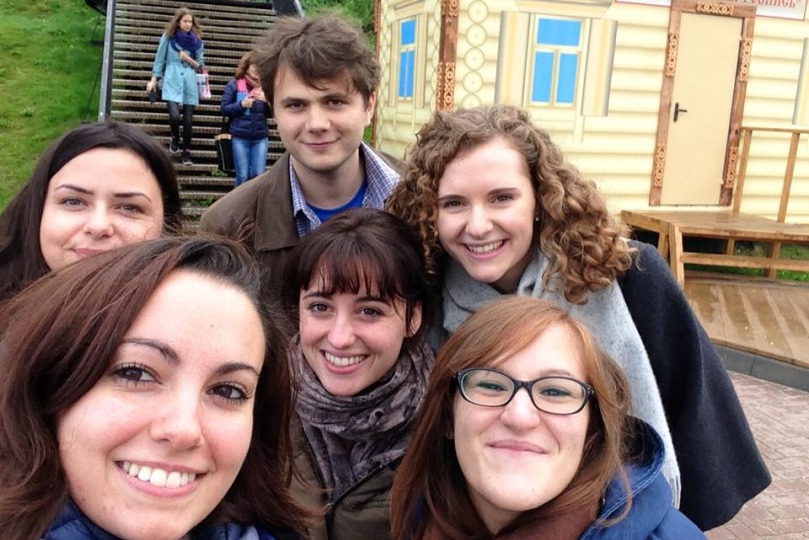 On August 15-28, 2016, the third annual summer school 'Understanding Russian Economy in the Context of Crisis' will be held at HSE.
24 March  2016
Was the title of a university student conference at HSE's campus in Nizhny Novgorod, organized by the Department of Foreign Languages.
28 January  2016
On December 18 the New Year celebration ceremony was held at HSE Nizhny Novgorod. Not only HSE students, but also the students from CIS countries, exchange students from France, Italy, Austria and China, and international students of the Master's Programme in Global Business took part in the event. The participants 'travelled' across different countries looking for Grandfather Frost (Russian Santa Claus), and finally they found him. 
22 December  2015
On November 24th 2015, students from China presented information about their country at the International Club meeting. The participants learned more about the character of our Eastern friends.
30 November  2015