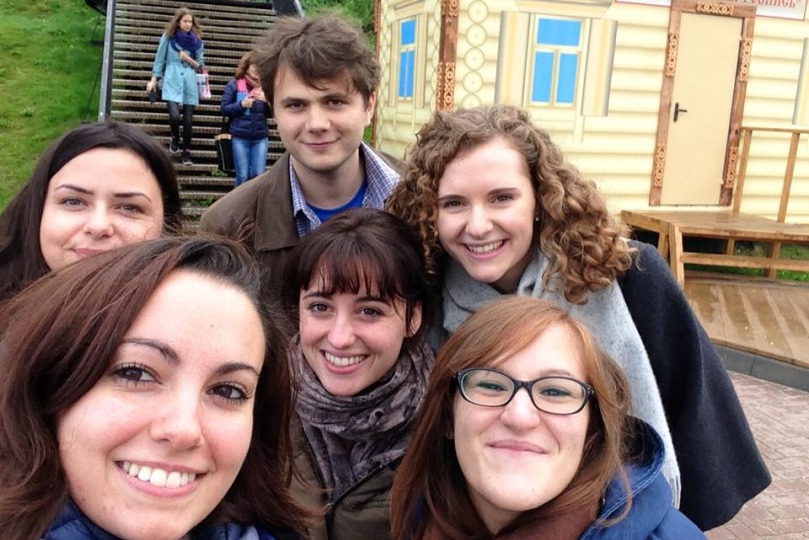 On August 15-28, 2016, the third annual summer school 'Understanding Russian Economy in the Context of Crisis' will be held at HSE.
24 March  2016
Was the title of a university student conference at HSE's campus in Nizhny Novgorod, organized by the Department of Foreign Languages.
28 January  2016
On December 18 the New Year celebration ceremony was held at HSE Nizhny Novgorod. Not only HSE students, but also the students from CIS countries, exchange students from France, Italy, Austria and China, and international students of the Master's Programme in Global Business took part in the event. The participants 'travelled' across different countries looking for Grandfather Frost (Russian Santa Claus), and finally they found him. 
22 December  2015
On November 24th 2015, students from China presented information about their country at the International Club meeting. The participants learned more about the character of our Eastern friends.
30 November  2015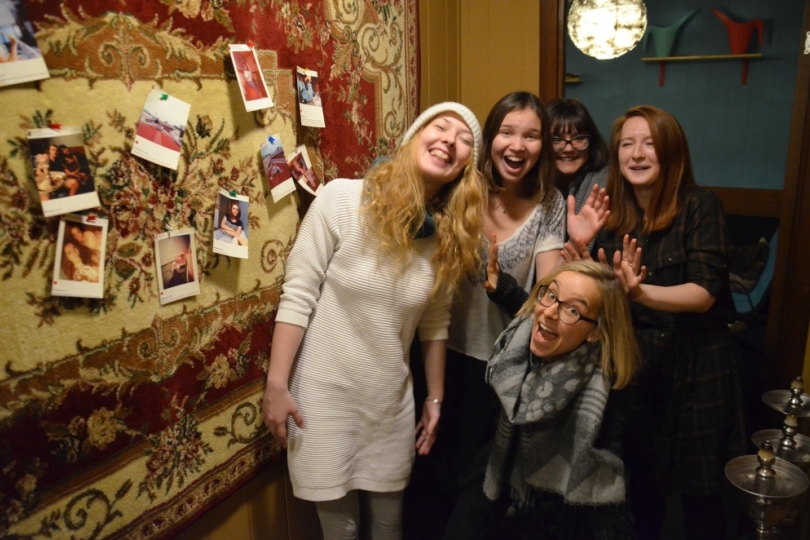 Language Tandem, a new project at HSE in Nizhny Novgorod, has been launched. The project involves 15 international exchange students, who came to Nizhny Novgorod from France and Italy, master's students of Global Business from Austria and Italy, who have just started learning Russian, and 15 Russian students from various faculties who are studying foreign languages. The participants shared their impressions of the first meetings.
25 November  2015
On November 10th-16th 2015, the 2nd Annual Workshop for Young Academic Elites was held at the East China Normal University. Elena Sidorova, 4th-year student of the Faculty of Economics at HSE Nizhny Novgorod took part in the event.
23 November  2015
A grand opening for the third enrolment of master's students in Global Business took place at the HSE campus in Nizhny Novgorod. The master's programme is aimed at training managers with professional, social, and personal competencies needed for working in the global economy.
14 October  2015
Two students from Johannes Kepler University,  Strahinja and Stefan Lazić, presented information about their country at the most recent meeting of the International Club.  The brothers spoke about the things that make Austrians proud, things they don't like and what they aspire to. The presentation aroused great interest among the students.
8 October  2015
Alessandra Marabini and Francesca Di Furia are Italian exchange students living in Nizhny Novgorod. They are from University of Bergamo and have come to HSE on an exchange semester to study Economics and Russian Language. Both of them have been to Russia before so they are not fazed by the unfamiliar things they see going on around them. Nevertheless, as they tell us below, something new and surprising seems to happen to them everyday. The things that struck them most during their month in Nizhny Novgorod are public transport and the old houses.  
6 October  2015
A group of HSE students have returned from their trip to China. They spent two weeks at the Summer School organised by the Southwest University of Political Science and Law in Chongqing. They shared their impressions with HSE News Service.
23 September  2015