During the January vacation Professors at the Department of Fundamental Mathematics Vyacheslav Grines and Olga Pochinka went to France to conduct joint research in the field of dynamic systems with leading world scholar Christian Bonatti.
21 January  2016
In 2016 HSE Nizhny Novgorod will celebrate its 20th anniversary, so this is a particularly significant year for the campus. But 2015 was also full of important events, which you can read about in our  campus calendar.
13 January  2016
On December 18 the New Year celebration ceremony was held at HSE Nizhny Novgorod. Not only HSE students, but also the students from CIS countries, exchange students from France, Italy, Austria and China, and international students of the Master's Programme in Global Business took part in the event. The participants 'travelled' across different countries looking for Grandfather Frost (Russian Santa Claus), and finally they found him. 
22 December  2015
A delegation from the Southwest University of Political Science and Law visited HSE Nizhny Novgorod.
18 December  2015
On December 9th, 2015 the all-university research seminar 'Mathematical Methods of Decision Analysis in Economics, Business, and Politics' will be broadcasted at HSE Nizhny Novgorod. 
8 December  2015
On November 24th 2015, students from China presented information about their country at the International Club meeting. The participants learned more about the character of our Eastern friends.
30 November  2015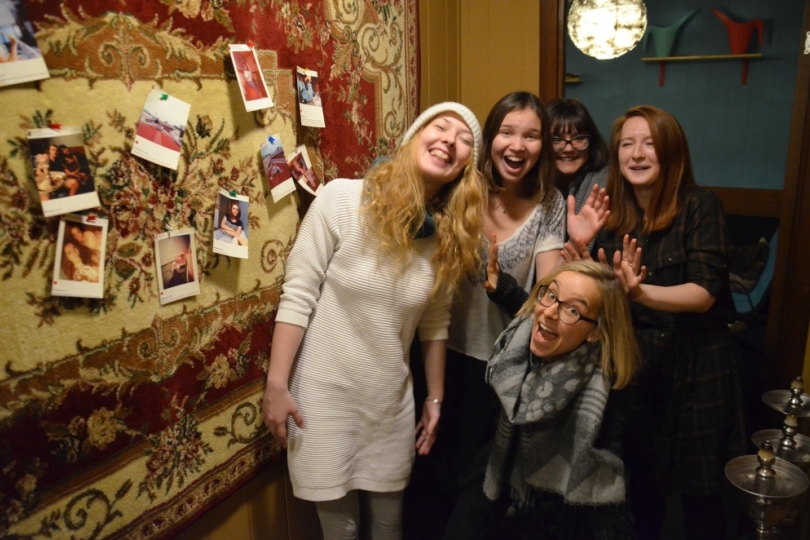 Language Tandem, a new project at HSE in Nizhny Novgorod, has been launched. The project involves 15 international exchange students, who came to Nizhny Novgorod from France and Italy, master's students of Global Business from Austria and Italy, who have just started learning Russian, and 15 Russian students from various faculties who are studying foreign languages. The participants shared their impressions of the first meetings.
25 November  2015
On November 10th-16th 2015, the 2nd Annual Workshop for Young Academic Elites was held at the East China Normal University. Elena Sidorova, 4th-year student of the Faculty of Economics at HSE Nizhny Novgorod took part in the event.
23 November  2015
A new exhibition devoted to France has opened at HSE's Nizhny Novgorod campus. The exhibition was organized by Gennady Ryabov, who is an advisor to HSE Nizhny Novgorod's Director, the creator of the 'Cultural Environment' project, and Honorary Consul of the French Republic in Nizhny Novgorod. 
17 November  2015
During a recent conference at Stanford University, Leonid Bolshukhin, lecturer in HSE Nizhny Novgorod's Faculty of Humanities, presented a discovery dating back to Boris Pasternak's school years. This concerns a page from a classmate's journal on which Pasternak wrote a musical phrase, along with a note and signature.
14 October  2015